Post by Doctor Kaijin Vex on Apr 3, 2019 10:55:36 GMT -5
It was quite the revelation, to be frank. But, it made sense. The woman they had captured prior, was actually in cohorts with the woman before her now. But what was she to do? If a military force was truly here to occupy the planet, then what was her and her tribe going to do about it. Her people were no pushovers sure, and the vast majority of them former soldiers in their own right, but they were aging, and two decades spent chasing wildlife wasn't necessarily equivalent to fully trained Saiyan soldiers on the opposite side of a battlefield, with high tech weaponry and armor that the members of Vampa's Claw simply did not have.
The answer came to her only seconds later. She was going to fight regardless, and she was sure that not one person in the tribe was going to stay behind. Whether everyone in the tribe embraced their heritage or not, the fact that they were Saiyans was simply biological fact. Saiyan Blood ran through their veins, and with that came a lust for battle, and an innate fearlessness that only they could possess. True warriors, through and through. If need be, the Chieftess decided she would rip and tear through every and any barrier, through every army line, in order to repel the forces invading their new found home. Vampa's Claw claimed Planet Vegeta first. The Saiyans had years to claim this planet, and she would be damned if she let them twiddle their thumbs until now, and decide to take the planet for their own.
She didn't necessarily know General Aragula led a rebel Saiyan force going
against
the crown, for Cassava didn't necessarily share that little tidbit of information. But it hardly mattered. In service of the crown or no, it was threatening them. And whether these people were Saiyans, Frost Demons, or fucking Tech Tech, she would kill any number to protect her own.
And this Cassava was truly planning to fight alongside them? Then again, apparently she was selected for experimentation too, by her own father. Despite Hakusai barely knowing this person, the mere concept brought rage to Hakusai's heart. How could anyone decide the fate for another? How could you augment and change your own people to reach a military goal? Willingly ruin people's lives, just to fulfill an objective? It sickened her.
"Then get your ally down here, and tell them what's going on. The Yoake Celebration can wait, we have some work to do. Kail, deal with them while I explain to the others what we're doing, and get them raid ready.""
Kail nodded, as Hakusai left, yelling to the remainder of her tribe in her people's tongue, gathering them around the wooden podium in the center of the little village. Kail would only begin to speak once Cassava had summoned Lettice back to the ground.
"I don't care what your story is, or why you chose to be here. But if you are going to help us, then I will treat you as one of us. Doctor Abura....he's going to die for his sins."
The usually stoic Saiyan spoke, moving to cross his arms over his scarred bare chest.
"I will offer you both two things. When it comes to raids, I normally do not fight. This is no different. My position is elsewhere. I can empower my own with my own Ki, and give them abilities beyond their limitations, if only for a short time. If you are to be fighting, I open the possibility to you. Will you accept the mark of the Vampa's Claw? It is an honor extended to no outsider, but to fight with us to save our home marks you as one of us, and thus deserving."
Kail finished, staring at the both of them expectantly, carefully awaiting their answer
Would the two of them accept the Mark, marking them as members of Vampa's Claw? Or would they deny the mark, in declaration of their own independence, despite helping?
---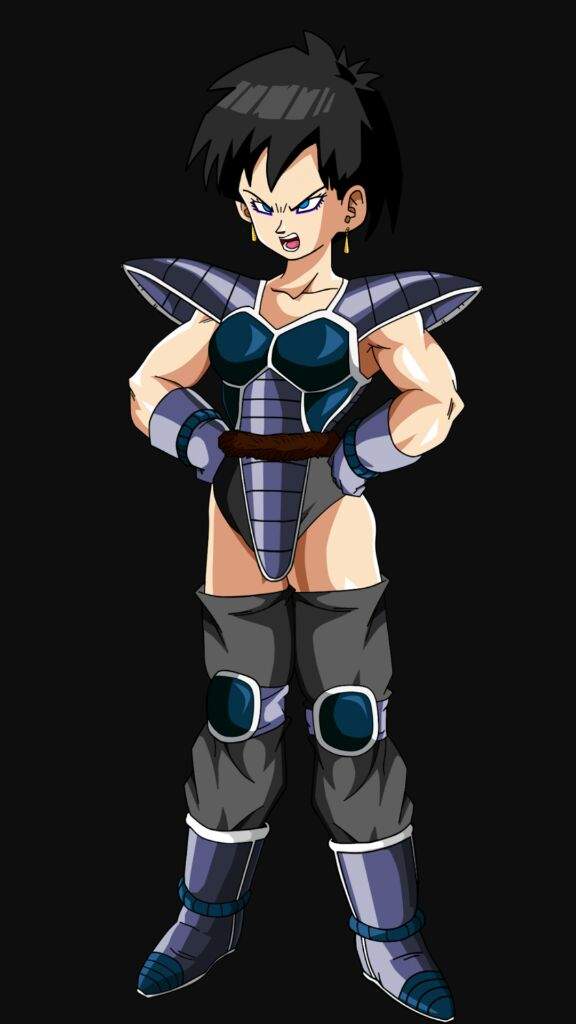 "YOU ATE HIM?!"
Lieutenant Vera yelled at Abura in the center of his lab in "Outpost Sushine". After spending some time back on the
Queen's Fury
, General Aragula sent the young Saiyan Lt. back to the surface to look over Abura, as well as to serve as an on planet liason to the operations team, in case they needed professional support from who Aragula believed to be one of the best female Saiyan officers in the whole military. Despite all her training and battle experience, nothing could prepare anyone for the horror and surprise that was meeting Abura Komatsuna. Despite this being Vera's fourth interaction with the man since she joined Aragula's rebellion, Vera could not shake the sense of unease that just exuded off the scientist.
She was pretty sure the man exuded this aura on purpose, just to fuck with her and whoever else was brave enough to talk to him directly.
This time, Vera's outrage was concerning the fate of the third operative of the team, a young Frost Demon by the name of Brisk. Cassava and Lettice had been released to go on the mission, leaving Brisk alone with the scientist, by the Frost Demon's own will. After that, there had been relative radio silence from the exploration team's third member, which was yet another reason why Aragula sent Vera down here, because he was afraid this would happen, and was confident enough in Abura's abilities in which he wouldn't need to fear that she would fall victim to the cannibalistic Saiyan either. Despite Aragula's concern being made apparent, there was nothing like having it confirmed, and the reality of the swiftness in which Abura conducted such a vile act was...frankly disturbing. Even if it couldn't really be designated as cannibalism.
It still set her off. But, Brisk wasn't necessarily her concern.
"Do we have an update from the exploration team? They should have at least sent you word on them coming into contact with Vampa's Claw. Do you have any way to track them?" The Saiyan Lieutenant asked, looking the doctor over once more. The woman couldn't put her finger on it, but something felt off, and it wasn't just her nausea building from the increasingly potent stench of the man's lab. She couldn't put her finger on the source, or even as to why.
But something felt wrong.
Word Count:
1,074 |
Total Word Count:
10,543|
Lettice
|
Cassava
|
Tora