Post by Doctor Kaijin Vex on Mar 4, 2019 16:25:01 GMT -5
In Space above Planet Vegeta
On the Battleship:
Queen's Fury
The rebellion was well underway. The
Queen's Fury
was known as one of the largest war cruisers in the Saiyan army, and the largest one under the command of General Aragula, former Commander of the Special Oozaru forces. Naturally, the ship quickly became the center of the rebellion's growing army, and Aragula's personal flagship.
The man himself had been patiently awaiting this day. Months of painstaking development, plotting and secrecy all preparing for this moment. The first step. They could not fully exercise their plans on New Sadla. The amassing of armies and warships could not be done simply within the relative secrecy of Fort Renegade, for surely they would catch the notice of the Saiyan Kingdom. No, they needed somewhere else. And what place was more symbolic then where it all started? Planet Vegeta, the homeworld of the legendary Prince Vegeta, who set the framework for their glorious society. For too long the planet was considered dead, with little to no life occupying it's jungles and terrain. But now..now things were different. Multiple life readings were being detected on the planet for the first time in who knows how long. An anomaly such as this only served to further pique the General's interest, and desire to know what was truly down there, and how it could serve the Saiyan Divide.
Thus, the colonization of Planet Vegeta was a go.
---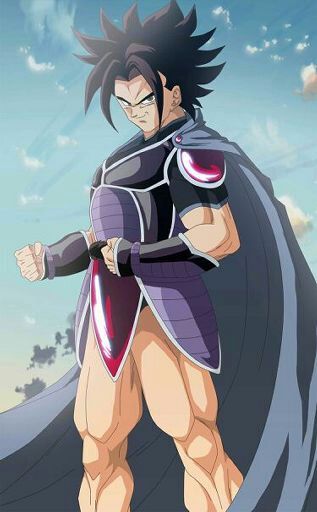 "Sir, three vessels are approaching Vegetan Space." One of the bridge crew spoke out to Aragula, who currently was sitting at the front of the bridge of the ship, staring with an intense focus down upon the immense red colored planet below him. Upon the update as to the status of his three operatives, the Saiyan General nods, setting down the glass of wine that he had been casually sipping on, and moving to stand. His body turned ever so slightly to look upon the face of the messenger who just addressed him. Nodding, Aragula began to speak
"Excellent. Have them submit their identification information and ship registry, then assign them a place to dock their ships. Refuel and care for each vessel, and have at least one of our men escort them each to me."
"Yes sir!" The messenger responded back almost immediately, before standing up from his kneeled position and turning on his heel to speed-walk off the bridge, no doubt to relay the General's orders to the appropriate channels.
Finally, his assets were here. Three operatives, called from their respective corners of the galaxy to join him on his noble crusade. Aragula himself had run through the list of men and women who had responded positively to his call to action on New Sadla, for those who would have the best chance of succeeding on this chosen mission. He didn't need just straight up brawn and power...no, that would be for later. This mission required a more gentle, a more intellectual touch, with the power to back it up if need be. And thus, Aragula called in these three.
Cassava, daughter of Bint and Melody, loyal Saiyan warriors, with the woman's father, Bint, being one of Aragula's long time officers, a true marvel on the battlefield along with the remainder of the Special Oozaru Forces. Aragula originally tried to get in contact with the man to recruit him along with his daughter, but to no avail. The trauma and horror of war, along with the accidental murder of his wife on the battlefield served as enough incentive for the Saiyan Veteran to cast himself as far into exile as possible, where not even Aragula's agents could track him down. But that was of no matter. Cassava's military record in itself was something to behold, and the Saiyan General couldn't wait for someone of her power to prove herself time and time again under his leadership.
Then there was Lettice, a low class Saiyan warrior from New Sadla. Despite her rather low social status, Aragula commended her spirit and her dedication to growing stronger, and her intense loyalty to the Saiyan race. Statements from other officers complimented the woman as a fierce warrior with a near savage method of combat, and an exemplary warrior on any battlefield, to the point where people would often mistake her for someone much more powerful. It interested the man, and thus he reached out to her too.
Then....there was Brisk. A matter of immense controversy among Aragula's gathered forces. Upon the notice that Aragula had recruited a Frost Demon, a plethora of Saiyans rose up in protest, accusing Aragula of the very same weaknesses that he had accused Radia of having. Many more simply refused to tolerate a Frost Demon aboard their vessel, and threatened to kill the man as soon as he set foot upon the flagship. Aragula squashed such resistance underfoot in a matter of a few hours, making clear that the road ahead them was a harsh one, and that it would be foolish of him to turn down assistance when any prospective war the Divide would have against the Saiyan Kingdom would already but the former at a disadvantage. However, Aragula could understand the sentiment. He had squashed the outright protest, but failed to dissolve the tension, but it was tension he felt too. Did he want to recruit a Frost Demon? No, especially one with such a controversial record. However, there was a job that needed to be done, and he had no right to be picky. He had listed Brisk as an asset for a reason, and now that the man responded, Aragula had every intention to use him.
And, if Brisk proved to be more trouble than he was worth...well, it wouldn't be the first time the Saiyan General went lizard hunting. He could add it to his collection of tails in his summer home on Brench.
However, he prayed it wouldn't have to come to that.
Placing his arms in a relaxed parade rest behind his back, Aragula allowed himself to crack a smile
"This...this is going to be a fun ride."
---
As each operative neared the
Queen's Fury
in their respective vessels, they would each be contacted by holo, by a crew officer, by the name of Ensign Rax, who would proceed to run them through the standard of protocol.
"Be aware you are crossing into territory of the Saiyan Kingdom, under the command of General Aragula. Identify yourself."
A rehearsed line that was easily see-through by any who received Aragula's summons. Planet Vegeta was not under active occupation by the Saiyan Kingdom. In fact, the Saiyan Kingdom didn't even have an occupied planet in the entire Eastern Quadrant. What this situation truly was, was a prompt for the codeword that Brisk, Lettice and Cassava all received from General Aragula upon contacting him, relaying their acceptance of his invite to the Divide's forces. The prompt that Rax just relayed was one that Aragula provided them prior, in which case the answer was simple.
They simply had to respond with "Codeword: Ash"
Then, and only then, would Rax nod and respond," Welcome aboard the Queen's Fury. You are to be directed to Hangar A16 (for Brisk) A14 (for Lettice) A4 (for Cassava). Your ships will be cared for, and you will be escorted to the commander for a quick pre-mission briefing, before heading to the surface of Planet Vegeta. Welcome to the Divide."
At that, the vessels would be free to move onwards to their respective hangars, in which they would each be met with a team of Saiyan technicians, who would rush past them to begin refueling and running a systems check on their vessels. As for the individuals themselves, they would each be met with two Saiyan Messengers each, who would bow their heads before them.
"Welcome to the Queen's Fury." The messengers would speak before guiding them through the long hallways (and several elevators) until they would reach the bridge, before they would stand before the imposing, muscular figure of General Aragula himself. A small smile upon his features, he would move to sit in his command chair, facing the group of operatives
"You've probably heard this a thousand times. But welcome to the Queen's Fury. I trust your trip was safe?"
Feel free to post your respective entrances in your respective hangars, and to RP your arrival to the flagship, being greeted by the messenger party, up to seeing General Aragula. Have fun!
Post Count:
1,390 |
Lettice
|
Cassava
| @brisk