Post by Atreus on Aug 16, 2018 20:11:26 GMT -5
It has been several days since a team of commandos was able to clear out the last Saiyan holdouts guarding the ion cannons that served as planetary defenses for Kabocha. In the intervening time, Cam, the new Emperor of Kabocha, has built up his armada; he and his friend and ally, Atreus, have used their long range sensors to confirm that the Saiyan Dominion is sending a fleet to Kabocha, and assume that they are coming to retake what they view as their world.
Laboring under that assumption, they recruited some allies. Several of the ones they had already brought in were weary or wounded from past conflicts. Atreus reached out to Meiku, a powerful young woman that he had recently become acquainted with. He thought having someone with some magical expertise might come in handy. Cam began to bring Absolut up to speed. The boy had potential, both as a fighter, and as a political pawn in the greater game that was being played.
But what happened now? That was...
not
what Atreus and Cam had been expecting.
Part of it certainly was. The fleet of Saiyan war ships. The massive, black leviathan of a vessel that served as the flagship of the supreme commander of the Dominion's army.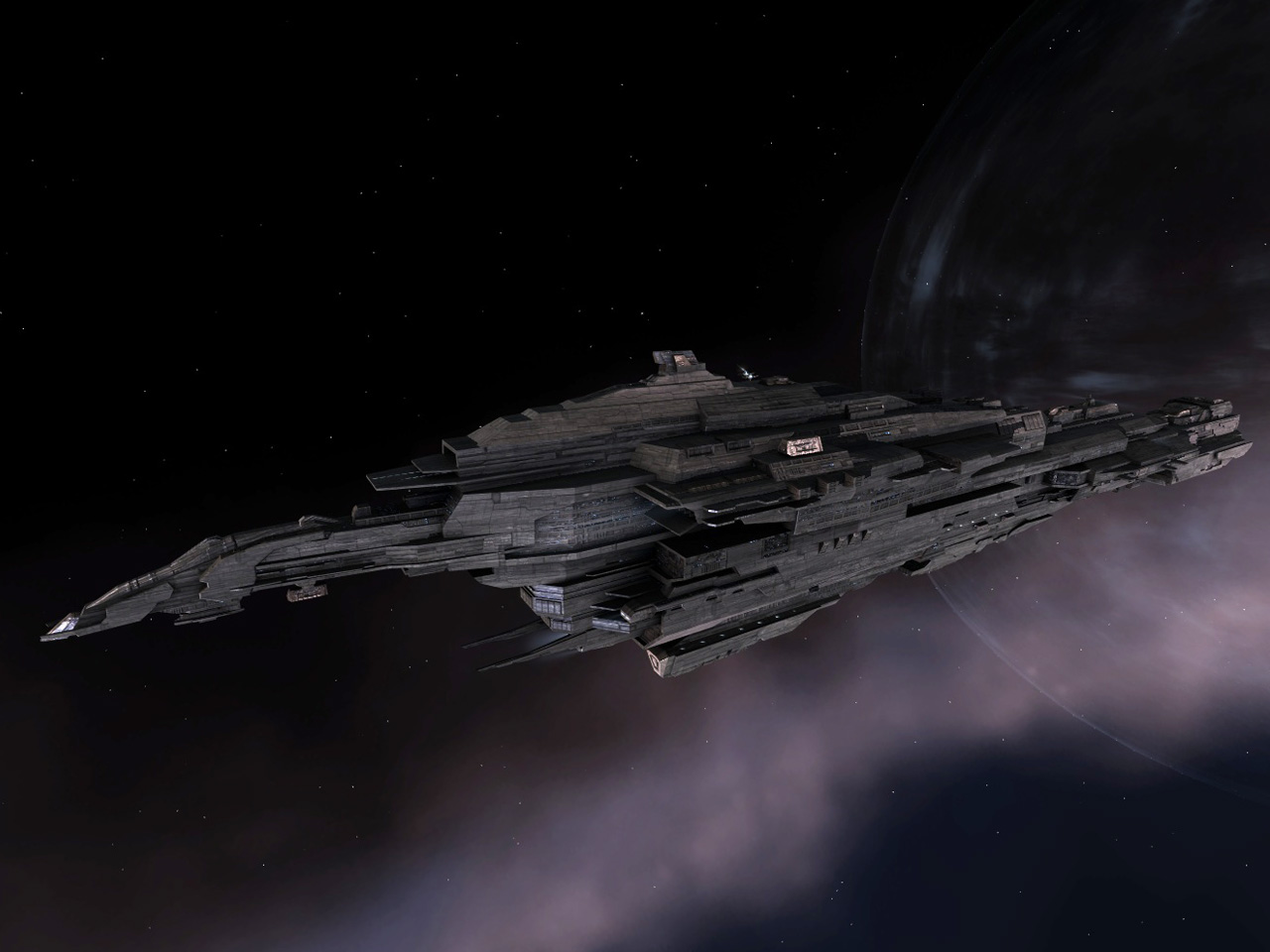 No, that had all been expected, assumed.
What they had
not
expected was this.
Atreus and Cam had been in their war room on Cam's capital ship, sitting there with Meiku and Absolut, waiting to give out orders and deploy. They had known when the Saiyans would be arriving, and in what numbers. The curious thing was, they stayed out of combat range. They hovered on the edge of the solar system, getting into formations, but otherwise... waiting. After perhaps ten minutes, a transmission came through to Cam's ship.
A holographic image of a somewhat cruel looking Saiyan appeared above a communications device.
"I give you greetings. I am Supreme Commander Onyon, and I have been sent here by Queen Radia. It should come as no surprise to you that your military action against a planet held by the Dominion leaves us... displeased. But there is more at stake in the galaxy then one planet, and we certainly respect both the strength and the sheer balls it takes to do what you did.

This doesn't have to erupt into further war. I'm willing to meet, and talk, and see if we can't find a way forward without more war. Or, at least,"
Onyon said with a smirk,
"Without more wore between Saiyans and Kabochans."
Onyon looked down for a moment; it seemed as if he was doing something with his hands.
"I've just sent you coordinates, to a place on Kabocha that was known to Thragg and our troops. Apparently some old town, abandoned for a few generations. If you will allow one ship to land, I will bring myself and my personal retinue to meet you, face to face. We can negotiate... and if it doesn't work out, we go our separate ways and have us a good old fashioned war. Or,"
and he flashed a wolfish grin,
"You can try to take me down then and there and see how you do. The choice is yours. You've got an hour to respond, or I'll just assume it's going to be war."
The message fades away.
Atreus, who had apparently been holding his breath, exhaled, then scrubbed a hand through his thick black hair.
"Well... part of me thinks this might be a trap, but if it is, I feel like it's a bad one. Being willing to get out, away from his massive army, onto a planet controlled by you... it's a big risk. What do you think? Should we take him up on this? If we can make the Dominion give up their claim to Kabocha without further fighting... maybe it's worth the risk."
You may discuss among yourselves what you wish to do.
---
Cam
Cassava
Emperor Absolut