Post by Majin Ala on Jan 7, 2019 14:31:12 GMT -5
ENTER MONSTER CARROT JUNIOR!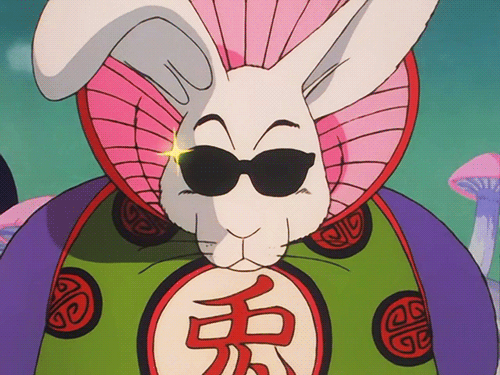 Some 500+ years after Goku the Earth's greatest hero defeated his father, the mighty
Monster Carrot
, Monster Carrot Jr. has been awakened! Born of a magic Easter Egg his father created while imprisoned on the Moon, sent to Earth in a chocolate gift basket and promptly forgotten about in an attic somewhere for centuries. Now awakened after his egg was accidentally doused in carrot juice, Monster Carrot Junior seeks to avenge his father for his imprisonment by defeating the "Monkey Boy" and then conquering the Earth with his carrot magic and new army of loyal followers! Except, unbeknownst to him quite a bit has changed in the last five hundred years. The warriors of the universe have gotten a
bit
stronger than the time of Goku's childhood. Now a ragtag team of unlikely allies must band together to bring down the big rabbit, as Carrot Jr. and his forces take over Satan City. With Earth's Guardian Xell still missing following the events of the Galactic Peace Accords, and the most powerful warriors of the Z-Force off doing... something much more important, the Mayor of Satan City will take any aid he can get to bring down this mystic foe.
---
This event is
Non-Deadly
, and will begin on
Sunday, January 13th
. Expect replies at roughly 6pm~ US Central Time.
It is intended for
New Players
, so lower Power Levels will be given priority over higher ones. No Power Levels
over
75,000 are eligible.
IMPORTANT! We've had a rash of people joining events and NOT posting within 24 hours. Please, only dedicate yourself to this events if you can meet the 24 hour post deadline. If not, you will be skipped and possibly replaced. There's no way around it, sorry.
---
Roster: