Post by Legume on Apr 21, 2019 14:27:35 GMT -5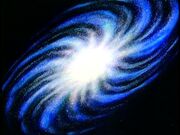 Undoubtedly, the era of Age 1350 was a period just as legendary and heroic as the era of the Z-Fighters a mere seven centuries prior. Within such a short amount of time, many great warriors, martial artists and brave minds rose and fell, each and every one of them carving a story of their own and making their mark on history. Though their names would eventually be forgotten and their exploits lost to the winds of time, their legacy, in one way or another, lives on.

Once the last of those who had witnessed this moment in history passed down to their graves - those who were even able to die, that is - their successors would grant it the title Age of Destiny. For it was during this time that the destiny of the Galaxy was finally set, and the actions of those who had the power to change things, for better or for worse, would weave this destiny accordingly. Nations such as the Saiyan Dominion, the Kabochan Confederacy and the First Galactic Empire would live long past their progenitors passing away. A mere century later, a child born in Abbayor could not imagine a life not under the soft care of the dynasty started by Polaris and Absolut, and the constitutional monarchy which they left in their wake, while a child born in New Sadla would take it for granted that the great and benevolent Queen Radia, the Liberator, unified the Saiyan peoples under a single banner and gave them a newfound purpose in the Saiyan Kingdom.

The Age of Destiny saw many great and terrifying enemies rise and promptly fall, ultimately defeated by the forces of good, even if at a high cost. And while the legendary warriors of the age passed away one after the other and met their peers in the Other World, so did the threats which the galaxy may be able to face. For once, it could claim to truly be at peace. Not necessarily a perfect universe by any means, but knowing what it had seen before, few could deny the improvement.

And building upon that...

"Blah, blah blah..."
Clenching his head at all the names and concepts barraged to him in succession, Legume closed the history textbook and set it to the side. "How am I supposed to remember all this stuff? The exam for the AP history course is tomorrow and I'm swamped..."

The young Saiyan leaned back, his eyes glazing through the window in front of him, which showed the vast urban landscape of the Galactic Core, extending for lightyears on end, trillions of dots scattered across the slowly spinning ring world. Though he was definitely no fan of history studies, the one thing which he could appreciate was... how far the Galaxy has gone since then.

Forty thousand years ago, people like him were fighting for their lives and carving their place out in the Universe, instead of being born in a peaceful, united Galactic Federation. The teen could hardly imagine what would that entail... but he couldn't deny, it all sounded exciting. Terrific, even.

It was a time when you could be a hero, or you could be a villain, but no matter what side you chose, you could leave an impact for millenia on end as long as you put your heart and mind to it. Legume's hands wrapped around the back of his head and the Saiyan slowly leaned back from his chair, the teenage Saiyan's head drifting towards all kinds of fantasy.

"If I lived back then... I would have been a badass, amazing swordsman. I would have been a hero, I would have help turn history for the better, save those who needed to be saved, teamed up with other heroes like in those superhero comics...

I would have helped spark a New Era."