Post by Hanzo Medjikara on Mar 13, 2019 12:56:05 GMT -5
CHARACTER BIO
NAME.
Hanzo Medjikara
Alias:
Hanzo Hagaromo
RACE.
Half Xeno/ Half Earthling (Earthling Dominant.)
AGE.
20
GENDER.
Male
HEIGHT/WEIGHT.
5'10
APPEARANCE.
Hanzo has short Black hair and red eyes, he wears a short sleeved shirt with his clans emblem across the back along with a brown sheath for his weapon of choice. He also wears a pair of dark colored shorts and blue sandals.
Pictures must be 250 x 400 and hosted externally. I suggest
Imgur
.
MOTIVATIONS.
Hanzo was an agent sent from his home to investigate Earth in order to find its vulnerabilities, he does what he does for the will of the clan.
QUIRKS.
Hanzo often has to keep up appearances and behaves rather differently when he is working as a soldier as opposed to when he is around his brother or other trusted allies coming off as a diligent and hard working soldier in front of his peers. But when surrounded by friends he is far more laid back and jovial, often making jokes and being a much more light hearted person.
Hanzo is a very snobbish and often times arrogant individual. He tends to overestimate himself and also shows off a lot in battle.
Growing up Hanzo had to learn to fend for himself and as a result is a very independent person. And is known to be a good leader capable of handling himself on his own.
BONDS.
Hanzo values his clan and the people in it and genuinely believes in his mission. He has 3 brothers Domon, Sarutobi and Shinzo with the latter being the sibling he is most close too. His father clan head Sozen, the two them have a very stable relationship. Currently him and 2 of his brothers are all on a special mission to scout out the Earth. With each of the 3 brothers, assigned to a different part of Earth to infiltrate. With them all having a secret rendezvous point in the ruins of their old clan headquarters.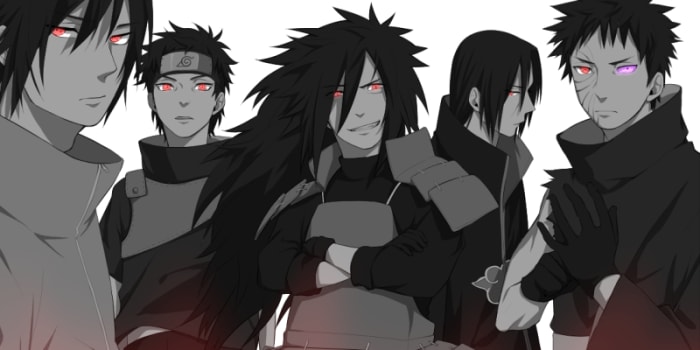 The Medjikara 5
Shinzo: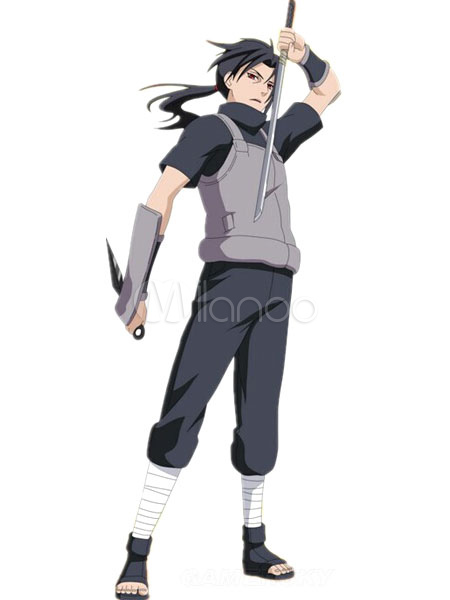 Shinzo, the second eldest brother is the most passive of the 4 Danzo looks up to him and wishes to be just like him. He is a very calm cool and collected individual and in some circles even a tad paranoid. He is loyal to the clan but is also a very pacifistic individual, he dislikes bringing harm to others and does his best to only use excessive force when necessary. As a result of this he is seen as weak by their father and was often tortured as a child his father would constantly place him in kill or be killed scenarios in order to test his mettle. And though Shinzo would succeed he would often times do so reluctantly leading his father to believe he lacks the edge necessary to be considered a member of the elite family. His father has high expectations for him and worries that his soft hearted nature will lead to the downfall of the clan. But his father knows how intelligent and powerful his second oldest son is and knows his two youngest wouldn't have taken on the mission without him. He is currently working undercover as an intern at capsule corporation trying to undercover secrets about their state of the art technology in hopes of better preparing their clan for war.

Sarutobi:
Sarutobi is the youngest of the 4 brothers and is also the most unpredictable of the 4. Sarutobi has always been something of a disturbed child always being their fathers favorite due to his willingness to follow orders and unflinching coldness towards others. He is the perfect soldier and never shows an ounce of disloyalty towards the clan. Always willing to protect the will of his clan often times putting the mission over the safety of his brothers. He is known as the "lighting prodigy." amongst the 4 brothers due to his proficiency with their lightning based techniques. He is very straight to the point and can even on occasion be rather emotionally unstable when on the verge of defeat. He is tasked with entering into tournaments the world over in order to assess the warriors of the planet. And although Sarutobi can be a tad reckless and sometimes critical of his brothers jovial attitudes, Hanzo cares deeply for him and would do anything to protect him.
Sozen:
The father of the 3 brothers and clan head Sozen Medjikara is the mastermind behind the clans plot to take over the Earth and spread the influence of their clan. Sozen,Sarutobi, Domon and Hanzo all answer to him as he is the one who delivers their orders. He is very cold towards his 4 sons but only does this in order to breed them into powerful warriors. He is a very idealistic leader wanting to capture Earth by any means necessary.And those who oppose his rule are subject to his wrath. He believes that Earth belongs to the Medjikara by Birthright. Hanzo cares a great deal about his father, despite his coldness he knows his father's reasoning and accepts it.

Domon:
Domon the eldest brother of the quartet and by far the most powerful. He works alongside their father Sozen watching over the trio down on Earth tasked with keeping a close eye on each one. Much like Sarutobi Domon is very loyal and always follows orders however unlike his more unpredictable and erratic younger Brother, Domon is more reserved always thinking before acting and taking caution when going into battle. His blind loyalty however can lead him to be something of a disciplinarian when it comes to his brothers whose harsh treatment garners their resentment. Domon is a masterful hand to hand combatant and is know to be the best close quarters fighter out of all of his siblings. Hanzo cares for his brother but finds his methods a tad harsh. He is secretly watching over the 4 of them under the guise of a masked assailant who continuously spies on them.
BACKSTORY.
Hanzo hails from a clan known through the galaxy as the red eyed medjikara, a powerful clan of Ki wielding ninja who live on a space colony out in the north quadrant where they practice several different forms of elemental ki manipulation, with affinities in fire and lightning. And with their mighty techniques at their disposal the Medjikara clan, dream of one day taking control of Earth.
Hanzo takes great pride in being affiliated with his clan and proudly wears their emblem of his clan atop his head. With the crest on the back of his uniform signifying his birthright as a member of the head family.
As a result of this Hanzo is a very prideful warrior and often thinks himself unbeatable, making him a tad overconfident. He's also very blunt and isn't afraid to be open and honest with someone. Thought despite this Hanzo, is very loyal to his clan and especially his family he'd do anything for them and doesn't take kindly to people threatening them. But his blind loyalty to his clan Hanzo is rather protective of Earth and its people for his knows it will one day belong to him and his clan.
Currently Hanzo and his brothers are scouting out the Earth in order to exploit its vulnerabilities in preparation for their invasion and inevitable conquest. With Hanzo undercover as a member of Earth's Military forces.
CALL TO ACTION.
After being selected by his father to partake in a special scouting mission Hanzo and his three brothers traveled to Earth in order to survey the land in preparation for their reclamation of Earth.
RACE AND TRAIT.
Earthling
Adrenaline
OTHER.
After thinking about it, I think I want to make a new character and retire Asuka momentarily in order to explore other options.