Post by Cam on Oct 15, 2018 15:25:56 GMT -5
Planet: Earth
East City
Time: 13:45:32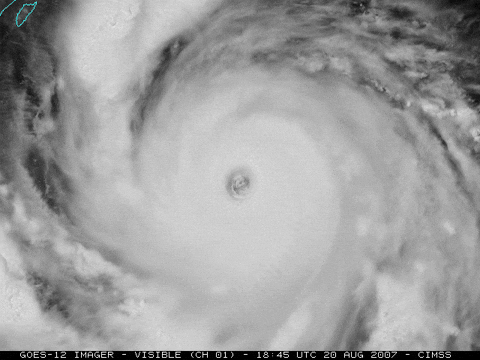 Earth was a volatile planet at times, though it was nothing like the weather off world. His own home world had been ravaged in more ways than one, though the healing processes had begun thanks to Meiku and her team of scientists. A chance encounter with a Captain of a squad of renegade pirates, the Frost Demon Kamui, had proven to bear fruit as the Emperor had been able to send the Arcosian off to planet Cane to clear it of the undesirable entities on the planet. The Captain had proven useful, and on Planet Cane was likely the worst weather Cam had ever seen, though it wasn't natural. Much how Saiyans could mix ki energy with the atmosphere of a planet to create blutzwave and thereby false moons, if a warrior was strong enough they could simply mix ki with the atmosphere of a planet to create not moons, put powerful storms, like massive hurricanes of ki energy that ravaged everything in their paths, so long as the atmosphere held on Cane, that storm would forever rage, the planet was tidally locked, eternal sunlight enough energy to fuel such a storm. Such factors weren't the case for Earth, yet they still had devastating hurricanes from time to time, currently one was on its way directly for East city. Some had evacuated, others had battened down the hatches and intended to ride out the storm.
It was the Earth's lucky day though, when a ship the size of Jersey appeared in a low orbit over East city. Cam stepping up form his Captain's chair as The Omnipotence had arrived at its destination. He had been quite frustrated with conduct the King of Earth had displayed, he was putting fuel on a fire that should never have been ignited. He was fueling the cults, the demons, all those evil superstitions that had kept Kabocha in ruin for the last five hundred years. He wouldn't have it, not one bit. He would see that the truth of what occurred to King Ches and everyone else who had died on Earth and was resurrected by the dragon balls would know the truth. That their
were
Dragon balls, that their leader was exploiting them, blinding them, fueling a religious movement that was beginning to sweep of the Earth and muddle the truth. For an Emperor of a regime that had been quite dubious in the past, Cam had proven time and again that he was not the old leaders. Sure, he could be ruthless and underhanded, he was willing to make deals and act in opportunistic ways, but all who had come under the Umbrella of the Kabochan Confederacy had benefited greatly. Cam's rule didn't stifle individual rights or attempt to slant or control the media. If something were to be destroyed by the truth, so be it.
He would destroy what he viewed now as Earth's corrupted government with the truth. Though Earth had viewed the The Emperor as well as the Kabochan Confederacy as a muted ally. A force nearly as far away across the galaxy as could be and of little consequence to what happened on Earth, but Emperor Carambolis knew that to take what he wanted, he had to take Earth. The planet, for better or worse, was often viewed as a moral and cultural hub of the galaxy and as such, a shining precious jewel that even the Conquering galactic Empire refused to touch, and with good reason. Earth had produced some terrifyingly powerful warriors, Cam had fought many, lost to some and won against others, but he was *friends* with almost all of them, and he intended to keep it that way. Earth wouldn't be conquered, it would be made to see the truth, perspective would shift once that happened and Cam would be able to assume control. Nothing would really change on Earth if he did take control of course, save the Capsule Corp. would be liquidated and made a part of Kabochan Confederacy might. It's resources for building war ships made a tool for the Emperor. Additionally, if he could take Earth and its nearby systems it would give him one of the strongest arsenals all the way across the galaxy. From there, expansion would take only a matter of time.
Though more immediately, he had been looking for an excuse to arrive on Earth, and this destructive Hurricane, nicknamed Hurricane Tyson, was about to wipe out half of East city while it was still being repaired, under the guise of aid, Cam had appeared with his flagship and a token force. He didn't even need to step off his ship to stop such a storm, his psychic powers more than enough to suffice, he just simply needed a moment to concentrate. Standing on the deck of his ship as it lowered towards the storm, he began to enact the first phase of his plan, "Open communications with all channels. Let Earth know we come in peace and to stop the Hurricane," This hadn't been the first time he had provided aid to Earth. He left the speaking to his Lieutenant, Coca, a fellow Kabochan who on her own was quite powerful, though not quite strong enough to undo a hurricane, "People of Earth, this is Lieutenant Coca of the Kabochan Confederacy. Our esteemed Emperor Carambolis has brought his might to save your city. You're not under attack, nor are you in any danger from the imminent storm. Please, remain calm, and in a few moments, feel free to enjoy the beautiful weather," That comment caused the Emperor to burst into a fit of laughter, "Coca, don't make me laugh, I need to concentrate."
"I figure most Earthlings must have a sense of humor. Better to kill them with kindness, right?"
Flicking the communications off, the massive flagship moved closer to the storm, Cam concentrating deeply as he reached out with his mind. Grabbing on to one charged particle of the hurricane. Then another, and another, and another. It wasn't long before he gripped the storm with his mind as easily as he might pick up a glass of water with his hand, in a matter of seconds he sent the moisture, air and pressure that had built up over earth's oceans high into its atmosphere, dispersing it over the planet, the entirety of earth, even its arid deserts, would be treated to a soft rain that would last several days because of what Cam had done, the Omnipotence landing in the middle of Earth's oceans--gently, mind you, "Easily done," the Emperor said, "Lets go get some Dragon balls."
---
WC: 1,111
Majin Ala