Post by Legume on Oct 14, 2017 7:11:06 GMT -5
CAPSULE CORPORATION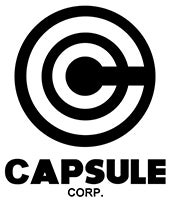 For the last hundreds of years, the Capsule Corporation has been the largest technology manufacturer in the entire Galaxy, and because of that, they hold a lot of clout in Galactic politics despite their supranational status.
Current Leader:
None (Board of Directors)
Description of Government:
Megacorporation. Much like most Earthling businesses, it is run as a joint-stock company, and the near absolute majority of stock is owned by the Brief family. The day-to-day affairs and deals with factions are handled by the appointed Board of Directors.
Home:
Earth
List of Owned Planets:
None
Society:
Much of the physical work in the Capsule Corporation has been automated and is run by massive machines or androids, but nevertheless, the organization still employs dozens of thousands of workers for management, overseeing the machines and bureaucracy simply due to it's gargantuan scope. The Corporation is quite progressive in how it treats it's employees - it has so much money that it can spare constructing entire cafes and sometimes even whole towns for their relaxation and pleasure, in order to maximize their efficiency. The CC also has a history of influencing the government of Earth to pass laws and decrees beneficial to them, and this corporate influence has only increased due to Director Stone's appointment as the Regent of Earth.
History:
The Capsule Corporation saw it's humble beginnings on Earth, starting with Dr. Briefs, the founder of the Brief dynasty, who was the first to develop dynocap technology for storing objects within tiny capsules - that's where the corporation's name comes from, in fact. Capsules soon became a common sight across the entire planet and later the Galaxy, and the influx of capital from capsule production allowed the company to branch out into myriads of technological fields. Now, five hundred years ago, it still stands, as perhaps the most influential enterprise in the Galaxy. It builds your starships, it constructs your phones, it manufactures your uniforms and it assembles your weapons. Having good relations with the CC is pretty much mandatory for any wannabe galactic conqueror - because if they embargo you, you'll come back crawling on your feet.
During the past years, however, the Capsule Corp has been going through trying times. Its alliance with the Saiyan Dominion has led to it being viewed with suspicion across much of the Galaxy, and one of its most notable Directors, and briefly the regent of the Kingdom of Earth, Regent Stone, has been forced to break ties with the organization and turned towards space piracy instead. In this precarious state, the Capsule Corp, met with pressure for a buyout from its competitor, Creed Cybernetics, has agreed to a tentative merger and mutual manufacturing agreement, forming an overwhelmingly dominant oligopoly in the technological sector.
DIPLOMACYGalactic Empire
-
AlliedKingdom of Earth
-
AlliedSaiyan Kingdom
-
AlliedKabochan Confederacy
-
Allied
---
FACTION POSITIONS
Like any normal Earthling enterprise, the Capsule Corporation hires all of it's workers. Because of the corporation's fame and prestige, there are lines of applicants to sort through every day, so you need to be truly exceptional in some field to have a chance to be hired. You wouldn't regret it, though - the work hours are short and the work conditions are great, and so is the pay.
CC Employee
You work for Capsule Corp, helping to design, sell, or enhance some of the most technologically advanced products in the galaxy. You may be a manager, a director of a department or a lowly worker.
President of CC
There hasn't been a President of Capsule Corporation for nearly fifty years, and the organization has been run by a Board of Directors ever since. Only someone with a strong business acumen and technological background could take this position and win over the Directors.