Post by Cam on May 10, 2018 12:13:18 GMT -5
Unbent, unbroken, ours is the fury. Oh, that makes me sound so serious doesn't it? I'd like to think I can do more than stumble my way to victory.
Cam, The Warlord of Kabocha
Roster Page:
Right here.
Character Sheet Link:
In an undisclosed hidden location you can't reach, clearly.
Current Goals:
The liberation of his home world, Kabocha, from the Sayian Dominion.
Restore his war-torn planet to the blue jewel he knows it could be.
Attain a power that can match a Super Saiyans--He know's he'll need it.
Future Goals:
To defeat the Frieza Force and see their oppressive dictatorship crushed forever.
Once his home world is liberated, to open a dialogue of diplomacy with the Saiyan Dominion, he would much rather have them as allies than enemies, though he will not give up the independence of his people for it.
To establish himself as a benevolent ruler of Kabocha, his people have suffered enough, they don't need anymore tyrants.
Accomplishments:
Cam and his squad is one of the few groups who were able to not only defect from the Frieza force, but break out of a Frieza force detention world. From there, Cam went toe to toe with a legendary super saiyan, Sawba, serving and training under him for a number of month, gaining strength and aptitude hard to match. He's been through magic portals to hell itself and fought the Snake princess herself off, he's fought in countless arenas and pulled off para-military agendas countless times, from a simple raid to complex infiltration, the man is clearly suited for the job. He has since gotten out from under the thumbs of any masters. Joining the Crusher Corp he quickly displayed his strength and fighting prowess there, being made the leader of a team, Crusher Corp M-31 Squadron, he took a portion of the fleet to his home world where he fights for freedom now.
Cam also had a recent milestone; he defeated the Super Saiyan Dain Sincardian in a friendly bout of combat, though he still strives to have more strength, his strength can fight off a super saiyan, but it can't match it. Yet.
Friends
Many! Cam is a friendly enough Chap, having interactions with
dango
,
Caffey
,
Markus Klaw
, and
Audrey
, though he wouldn't go so far as to necessarily call them friends as he would friendly acquiantances. The people he currently trusts and looks at as friends are his
Atreus
and
Xeleri
, however Xeleri has stepped away, seeming more engrossed with the Bureaucracy of the Crusher Corps than with attaining whatever goals the saiyan had before. Atreus however has stepped up time and time again, proving a loyal friend, helping Cam in the current battle for his homeworld, sparring together, and going out for drinks. Who could ask for a better pal?
Enemies:
While Cam has no specific enemies, he's wanted by the Frieza Force, Galactic patrol, and Saiyan Dominion, branded a traitor by the Frieza Force, a terrorist and warlord by the Galactic patrol, and an illegitimate rebel by the Saiyan Dominion. He's great at making friends, I swear.
Lovers:
Work has gotten in the way of play. Cam is looking though, he's a young man in his species, though the lifestyle thrust upon him has made him treat relationships very casual and nonchalant, after all, a person in his line of work doesn't usually live long, nor do the others in it as well, though don't let that fool you. Cam is a hopeless romantic at heart.
NPCS:
As an aside, if you want to use any of these NPCS for any purpose, feel free to! I enjoy seeing people use what I write.
Hureo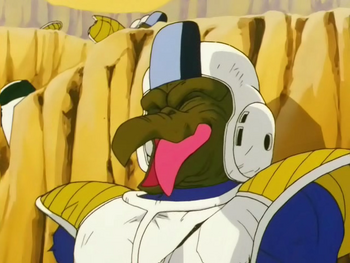 Hureo served with Cam in the Frieza force, the longest lived of Cam's squad, the Litt has seen it all in the line of combat. He's fought in dozens if not hundreds of conflicts with the Kabochan and taught him much of what he knew, not quite filling the roll of a father figure for Cam though to call him Cam's mentor at one point in time wouldn't be inaccurate. Now he fights alongside his old squad leader, serving on his war cruiser and helping come up with tactics and plans to defeat their enemies. Don't let his lower power level fool you either, Hureo is a masterful manipulator of ki energy, able to do a lot with so very little. He wouldn't have survived, otherwise.
Talfa
Perhaps one of the more interesting members of Cam's old squadron is Talfa. As Cam as grown stronger, so has she. They were split apart during their defection from the Frieza force, Cam has since gone across the stars looking for her. From the outside looking in, one might think the Kabochan might have feelings beyond friendship for her, though when asked about it he would deny any such feelings. Whether he looks at her as his best friend, sister, or lover, Cam and Talfa were a dynamic duo that was nearly unstoppable. They know each other's fighting moves, skills, and tactics so well that they've never been able to beat one another any time they spar, resulting in a rivalry that will last likely until one of them dies. They met when only children, raised under the same conditions and taking on the same enemies, Cam couldn't think of a better companion to have at his side.
Deon
Deon is one of the most powerful fighters of his race, a champion back on his homeworld, the Frieza force paid him to train their freshest soldiers, among those soldiers were a young Talfa and Cam, the Beppan had a hard time contending with them in their youth, and when Cam made Squad leader, the xeno wanted to see how the two had progressed, requesting to be assigned under Cam. His motivations have never been hidden to any of his squad members, Deon seeks the most challenging fight he can get, and since he's met Cam and Talfa he's received challenge after challenge, when Cam left the Frieza force, it was Deon who supported the defection, encouraging the others to leave with him. After all, fighting the entire Frieza force was one hell of a challenge. He has since found Cam and moved to help fight with him for the liberation of his homeworld.
Coca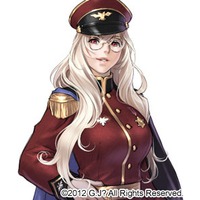 The most enigmatic person In Cam's life at the moment is none other than his newly assigned Lieutenant, Coca. Having only worked together for about two months, she's proven entirely indispensable in that time. She make sure everything within the Kabochan rebellion has ran smoothly. Whether it's giving orders, routing information, sorting through hours of paperwork, or anything else that needs doing, Coca has showing she's entirely loyal to Kabocha if not Cam himself. In combat she's not wildly outrageous, though her critical mind and skill with tactics makes her a cunning adversary indeed. after all she did test out in the top one percent of her class at the officer's academy. Her relationship with Cam has been thoroughly professional until recently, when she disobeyed his orders, coming to aid Cam in a fight. Perhaps there's more there an professional loyalties.