Post by Doctor Kaijin Vex on Apr 6, 2019 2:28:30 GMT -5
The transformation was sudden and almost intrusive. It was almost as if time stopped before Kuueru's very eyes. Megami sat suspended, her hand in the middle of a wave that possibly would have sent about the teacup on its' way telepathically to retrieve more tea from the kettle. The scenery itself seemed suspended in time, as well. All the vibrant life, from the trees rustling as they were blown about in the wind, to the sounds of animals in the distance, to the trickling of water, all went silent right after Kouzi finished speaking her peace.
Then, from the corner of the room, a fissure began to widen in thin air, almost as if the air itself were cracking and bending, opening in squarelike-rifts to reveal a blackness beyond, a void through space itself.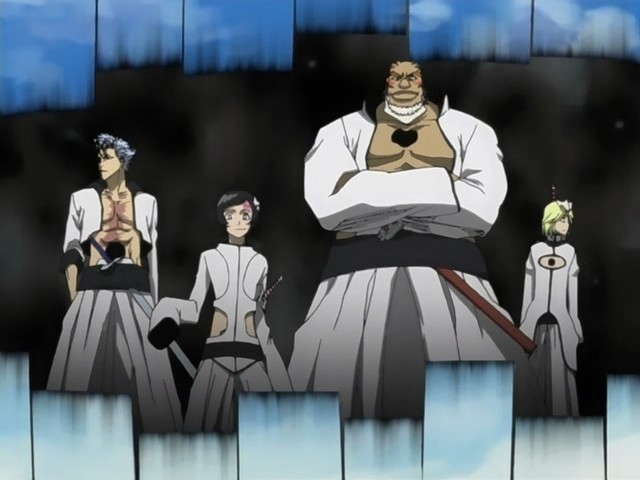 And from the very void arrived Kouzi herself, her youthful appearance and rather innocent looking smile only adding the element of darkness in the room. Unlock Megami, Kouzi exuded a false sense of security, the type of freezing chill that runs up your spine to warn you of danger. The type of aura that set your hairs standing up, the type that raised goosebumps across the arms.
She was danger itself, but not the blatant kind. There were plenty of monsters in the underworld who exuded that type of intimidation factor. It was simple to look scary, and to exude such bestial ferocity that you frightened the ever living daylights out of your opponents. It took a different type of person to intimidate with a hug, kiss and a smile.
It took a different type of devil to be able to lull the angels into a false sense of security, before snuffing out their light.
"Hey, doll. Don't get like that! You let me out of the Demon Realm, and I'm happy for that! Trust me, I couldn't be more grateful. Oh, is that tea? I haven't had such in soooo long! Oh you
must
have tea with me." Kouzi prompted, moving Megami's suspended hand off to the side enough to create room for the witch to promptly sit on the goddess's lap. Megami's expression remained the same, of course, but it was the calculated nature of the woman's blatant disregard for the goddess that sent the message clear to Kuueru. Moving to pour herself tea, she sighed as she found the kettle frozen in time as well, an unintended effect of her own spell. She had only herself to blame for being
too
effective. Not that she truly regretted it.
"So, I guess no tea for now. No matter! Back to the matter at hand...you're no fool." Kouzi spoke, standing up, deciding it no longer fitting to sit on the lap of a Shinjin.
"Demi-Goddess or not, you were cast down in the Demon Realm to either languish or perish. Your fate wasn't considered. As long as you weren't a blight on daddy dearest's reputation. His wife didn't care, as long as you were out of the picture. Megami here, is your younger sister. The obligatory wrong set right. Your father was scandalous to go about fraternizing with young witches, and when one date night went a bit too far, and a child was born...he immediately wanted to flee back to the heavens. He abandoned you and your mother. Megami here, could never understand. You are merely a subject of curiosity. The mysterious illegitimate child, in which it was a taboo to speak about probably, in her divine palace. A sister she wasn't supposed to know about or acknowledge. This meeting? It's simply confirming your existence, and to discover what made you difference. If she truly believed all this drivel..."
Kouzi's hand drifted to caress Megami's face, brushing against her green hair.
"She would have attempted to contact you long ago. This is a Dreamscape Projection. A projection of heavenly bodies in one's dreams, a connection between mortals and gods in the mental plane. She couldn't visit you in person for one reason or another, so this was her method. She wants you to return with her to some place where you won't be welcome. Where other gods will shun you, perhaps even try and kill you...you
aren't
one of them." Kouzi chuckled.
"You and I aren't so different, you know? We both want something more, and hold an attachment to the mortal realm. The sanctuary of Hollow, a desire to improve, to learn the arcane. To dabble in the dark arts. You're doing yourself a disservice by fraternizing with the likes of those who never cared. You are power....power just waiting to be unlocked. I can sense it radiating off of you. I can help you realize it...if only you just accept yourself for who you are.
"You belong with me in the shadows. You have your own goals, and you deserve the power to realize it. Leave this fairy tail fantasy be, for it is nothing but false promises.
Come with me, instead..."
---
"Dammit!" Kaijin exclaimed in alarm, his fingers flitting across the monitor as he tried frantically to regulate her condition. The nutrients in the tank and running through her veins were supposed to help prevent this! Was the Cyclone drug truly this powerful to have such a profound effect on even a demon.
There was little he could do but roll with the punches. He already injected her with Cylone, and the drug was running full steam through her system, and there was no such thing as extracting the fluid from her body. He thought he could stabilize her enough for her to conquer over whatever the drug was doing to her, but that proved to be his folly as well. Was his hypothesis wrong? Maybe he was too hasty in his decision. He should have ran tests on her first. He should have actually tested his belief that the anatomy of a demon was truly different from that of a true organic. There was so much he should have done, yet in his excitement to test Kuueru, in his excitement to repay her and confirm the success of one of his projects, he may have just condemned a friend to death.
Death in a medical pod, after having promised her survival. She trusted him. She trusted him to get her out of this alive. And with results. And the good doctor hadn't failed yet. Every project that he had ever worked on had gone just as he had mapped out. And when it came to Kuueru, he wouldn't let her death be the first of his failures.
"Veronica, the datapad.
Now!"
Kaijin ordered, his voice raising quickly, prompting his assistance/dear friend to rush towards a nearby table, practically tossing the datapad his way. Reaching out, Kaijin jammed the datapad into an open port, connecting it to the monitor. He looked to his side, to the monitor indicating her active heart rate
"She did did not flatline...that is good...good." Kaijin said, his fingers dancing across the screen of the datapad as he hooked up the various nodes attached throughout the body of Kuueru as she was suspended in the medical tank. He zeroed in on a series of larger nodes attached to her chest region. Choosing a select few, Kaijin waited for just the right moment before speaking.
"Release."
And with that, Kaijin activated the External Defibrillators, sending electric energy to depolarize the heart system, and to give a restart to the system, so that the heart could attempt to return to regular electrical activity, in an attempt to correct the arrhythmia that was taking place, and to keep oxygenated blood running through the system.
She wasn't going to die on his watch.
Word Count:
1,292 |
Total Word Count:
11,887 |
Queen Kuueru