Post by Bento on Feb 19, 2019 3:56:26 GMT -5
NAME:
Bento Bokusa
RACE:
Earthling (Human) (+5 Fighting)
Adrenaline
Earthlings have been known to have very keen survival instincts, able to push past their limits to keep themselves and others alive.
Prerequisite: Must be an Earthling.
Condition: You fall below half max HP.
Activate: At-Will
Effect: As an at-will action your defense is increased by 20 against all attacks for the duration.
Duration: 2 turns
Limit: Once per battle.
AGE:
20
GENDER:
Male
HEIGHT/WEIGHT:
5'6"
APPEARANCE: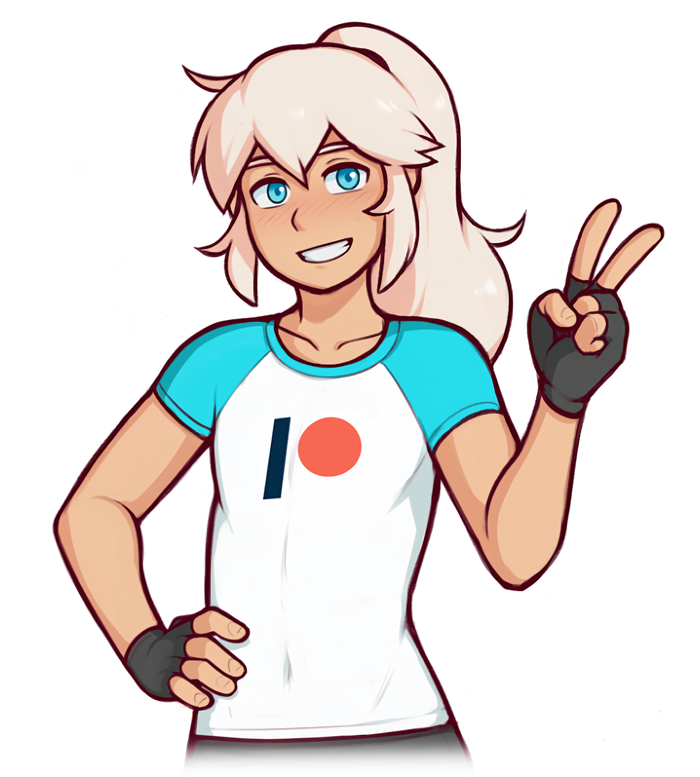 MOTIVATIONS:Money:
Not out of greed but rather out of passion, he likes to compete in the Martial Arts and other fighting tournaments on earth to both test his skills and get a nice amount of prize money.
Protection:
Bento cares very much for his friends, Kurimu and Keki, and will do almost anything to keep them safe if they are in danger. Not ever wanting to break his promises to them.
QUIRKS:

Bento was never the brightest individual especially when it came to trying to read other's emotions or intentions, allowing him to get taken advantage of for being a caring person.
Bento strangely has almost no understanding of how to control his Ki let alone even knowing what ki exactly is. Even after his friends explained it to him he thinks it's just magic. This leads him to never learning how to fly like them nor shoot energy blasts.
BONDS:
Mack:
He was an old friend of Bento's parents and Bento's mentor/father-figure. Back before Bento could even walk, Mack knew he could become a championship level fighter. Taking Bento under his wing, he trained the boy all up to the end. Mack one day grew very sick from an unknown disease and would shortly pass away there after. Not wanting to let down his Mentor's dream Bento still trains to get better everyday and unlock that hidden potential his mentor saw in him.
Kurimu:
She is Mack's albino half-Saiyan daughter and she's known Bento ever since they were children and have been close friends ever since. She, under her father, was trained in swordplay and ki control. She tries to take her father's place for Bento teaching him about Ki, but he never quite seems to understand it. But nevertheless, between her and Keki, Bento is never without a good partner to train with. When she's not working as a blacksmith, she is helping Bento out with cooking and cleaning for him while he trains. He protects her with his life as he wishes to keep the promise made to her father.
Keki:
She is half-Shinjin half-human and one of Bento's best friends. She came to him one day when they were no more than 11. She had been giving a prophecy, she was to meet a warrior destined to become one of the greats, and that he'd need her help. She is a practiced mage able to use Magic almost at whim, of which Bento is always impressed even if he can anger both her and Kurimu by never understanding that Magic and Ki are two different things. Even in his ignorance she is almost always by his side cheering on her friend. She stays with Bento and Kurimu while working as a very accurate fortune-teller for the town.
BACKSTORY:
Bento is just a human born to a small village in the outskirts of the forests. From an early age an old warrior took him in and trained him to fight, seeing great potential in him. His daughter and Bento quickly became friends and sparring partners, years later however the mentor passed away leaving his daughter in Bento's care, but his death sparked the interest of a special mage girl, she traveled to them wishing to assist them. The three soon became close friends all looking out for each other.
CALL TO ACTION:
Seems that Bento, Kurimu, and Keki are getting low on funds and need to make up the losses, so Bento is heading out into the world to take on whatever tournaments he can win to get the money for him and his friends. However who knows what the world has in store for our trio.
---
CHARACTER BUILD
LINK TO V1 CHARACTER SHEET:
link
FIGHTING STYLE:
Brutal
The brutal fighter is all about summoning raw power to overwhelm and crush their foes.
Power
You start with +5 to your Energy Control skill.

Impact
Activate: At-Will
Effect: As an at-will action you can add an extra damage die to one attack during your turn.
Limit: Indefinite


V1 - MP:
5
V1 - MP REFUNDED:
4
V2 BUY MASTERIES:
-6 MP
Potential: Lvl 3
Ability: None
Technique: None
DISTRIBUTE SKILL POINTS:
Fighting: 25 (15 + Racial + Potential lvl.1)
Energy Control: 10 (5 + Fighting Style)
Reflexes: 20 (15 + Potential lvl.2)
Resilience: 20 (15 + Potential lvl.3)
PICK TRAITS:
None

PICK TRANSFORMATION PERKS:
None
CREATE SUPER ATTACKS:
K.O. Uppercut
Bento unleashes all his might in an single all out uppercut punch.
Type:
Single Attack
Action:
Standard Action
Base Damage:
2 damage dice
Major Effect:
Slashing - Crits on a 85+
Minor Effect:
Wounding (50% chance)
Cost:
-15 ki. At rank 2; -10 ki. At rank 3; -5 ki.
Ranks:
PICK TECHNIQUES:
Deflect
You deftly parry or knock aside an attack headed towards you.
Type: Defense
Activate: Bonus Action - Reactive
Effect: As a bonus action you negate half the damage from two attacks that hit you during your turn (even critical hits.)
Cost: 20 ki
Limit: Twice per battle.
Ranks: Rank 2 tech costs 15 ki. Rank 3 tech costs 10 ki.
Sonic Sway
You rely on pure fighting instinct to help you bob and weave through your opponent's attacks.
Type: Defense
Activate: Bonus Action - Reactive
Effect: As a bonus action you avoid damage from all damage dice that roll a natural 8 or lower during your turn. If you take zero damage from an attack this way, it counts as fully avoided. Considered a Movement technique.
Cost: 15 ki
Limit: Once per battle.
Ranks: Rank 2 tech costs 10 ki. Rank 3 tech costs 5 ki.
RANK SUPER ATTACKS/TECHNIQUES:

K.O. Uppercut Rank II (-2 MP)
V1 - ZENI GAINED:
70,000
Boost Token
A token given out to those that are supporters of the site.
Unique Item: Cannot be sold or traded.
Effect: Can be turned into to gain +50% PL from one group adventure or spar thread. Must declare when putting in request.
Uses: One per thread. Also item is consumed on use.
BASES/FACILITIES RETAINED:
None
DRAGONBALLS RETAINED:
None

ARTIFACT RETAINED:
None
BUY AND EQUIP:
Weighted Clothing
This clothing has a weight and density beyond that of normal materials.
Cost: 30,000 zeni
Slot: Outfit
Activate: None (Passive)
Effect: As a passive effect you gain a +50% PL reward per post or per 200 words in all threads.
Uses: Indefinite.
Freighter
A medium sized ship with a spacious cargo hold and speedy engines. Remember, you're a leaf on the wind.
Cost: 40,000 zeni
Effect: Serves as a base that can hold a single facility. Increases the total zeni you receive from Adventures and Events by +10%
V2 - MP REMAINING:
1
V2 - ZENI REMAINING:
0