Post by Lute on Feb 11, 2019 21:52:05 GMT -5
PLANET VAMPA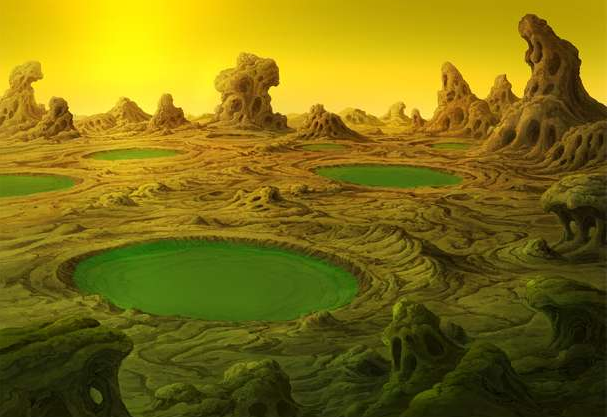 World Type:
Wasteland planet that is nearly inhospitable
Climate:
Extremem temperature swings, frequent raging storms
Inhabited:
No, multiple failed colonization attempts
Brief History:
Planet Vampa is an uninhabited backwater of a planet located in the North Quadrant of space. Discovered first by the then Cold Force, later the Saiyans, the planet is most notable for how notable in it is. Lacking any notable sources of water, the Planet Vampa's water exists almost exclusively in the form of the blood of its native beasts. This has created an entirely predator ecosystem where ferocious monsters battle endlessly against each other in a bitter struggle for survival. The planet is of no strategic importance to any race or faction, and any attempt at colonization or habitation has been quickly abandoned due to the planet's harsh conditions and aggressive native lifeforms.
Native Species:
VAMPA BEASTS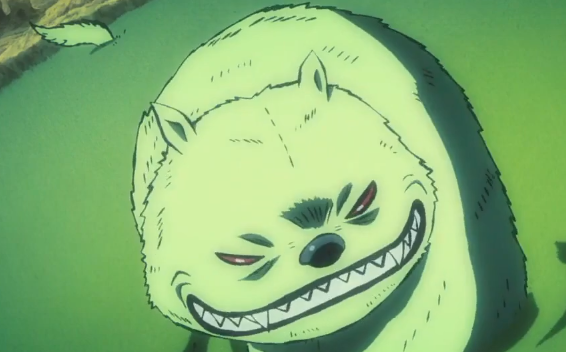 Average Height:
200ft~
Average PL:
850~
Technological Level:
Feral
Faction Allegiance:
Neutral
Current Status:
Hostile
Strongest Living Member:
One eared alpha male
Description:
Vampa Beasts are massive quadrupedal mammals that are the strongest life forms native to Planet Vampa. Hundreds of feet long, these rotund creatures have gargantuan melon shaped bodies, long necks, and mouths full of razor sharp teeth. Vampa beasts possess staggering natural power levels, exceeding that of many races without sufficient training. They are highly resilient to energy blasts and ki attacks, though thankfully lack the intelligence to utilize their own ki as a weapon. Vampa Beasts did burrows where they spend most of their days napping under the hot sun to conserve energy. Their huge bodies are frequently attacked by swarms of Vampa Beetles, parasitic blood sucking insects that in turn serve as the Vampa Beast's primary food source.
Vampa Beast pelts are a galactic luxury, fetching high prices on foreign markets due to the difficulty in slaying these monsters. This has created a small but lucrative fur trading industry on the planet, though would be fortune seekers must be well trained, well armed, and well prepared before heading down to the planet's surface. If the Vampa Beasts don't kill them, the elements will. Some have theorized that Vampa Beasts may in fact be possible to domesticate, sharing similarities to other canine mammalian species that involved throughout the universe. However, thus far none have been recorded as being brave or fool hardy enough too attempt this. It is said a Vampa Beast is an even match for a low class Saiyan Warrior, and the creatures are sometimes collected and shipped off world as premiere beasts for gladiatorial combat.
Brief History:
Planet Vampa has always been a particularly harsh planet, with a harsher ecosystem. The Vampa Beasts evolved from much smaller, more agile descendants that were reminiscent of Earth's prairie dogs. However, as time passed on and the native Vampa Beetles became larger and more numerous, the Vampa Beasts also grew in size and stature in an evolutionary arms race with their hated foe. The Vampa Beast's limbs became more squat and less mobile, useful less and less for locomotion and more for simply holding up their now titanic weight. As a result the creature's necks began to elongate, until they became lengthy and prehensile enough that the Vampa Beasts could simply position their head wherever it was needed across their bulk. Broly is the first person in history to successfully tame a Vampa Beast, although his exploits on the planet are a lost secret recorded by none and the Legendary Super Saiyans' tale has largely faded to the dust of history. Whereas the Vampa Beast, and their famous green pelts, have endured forever.