Post by Chris on Dec 30, 2018 23:23:42 GMT -5
CHARACTER BIO
NAME:
Chris
RACE:
Kaioshin
AGE:
Real Age: 250 | Physical Age: Late Teens
GENDER:
Male
HEIGHT/WEIGHT:
5'1"
APPEARANCE:
General appearance 1
General appearance 2
Sword
MOTIVATIONS:

Chris believes that no matter what, there is one ideal that should always be upheld as much as possible- and that is to be kind to one another. He's not some fool that thinks always sparing the enemy is a good idea, or that having mercy against killers or people who are obviously evil is a good idea- however, he does recognize that honor, kindness, and mercy has its place. Being kind to others is one of the most powerful things you can do in his mind, and he firmly believes that it can make you many allies- or at least ensure you make few enemies.
QUIRKS:
Ain't that a kick in the head :
During his escape, Chris used all his power to break through the barrier that was separating his universes from universe 7. This caused him to revert to a weaker form and lose his memory.
Daemonphobia
:Due to his traumatic past, Chris has an innate fear of demons and will immediately go into fight or flight mode when he senses one nearby.
A man and his Sword:
Chris has an unnatural connection with his sword, and rarely allows it leave his sight. He doesn't even allow people to touch and gets angry when people try to steal it from him.
BONDS:

Elizabeth:
The person that found him and nurtured him back to health Chris cares for the elderly women immensely and often returns to her farm to keep her company.
His old world:
Though he can't remember, Chris will sometimes feel brief moments of happiness when he experiences something that reminds him of his past life.
BACKSTORY:
Destined to become a supreme kai and become a guardian of the universe. From the day he was born Chris was taught to become a strong leader, filled with wisdom and honor. For the most part, the beginning of his long life was filled with learning with rest of this fellow deities.
Sometime after Chris took the mantle as the guardian of the northern sector of the galaxy, a massive portal opened at the edge of South Galaxy, and a hoard of demons spewed invaded outwards and invaded the realm of the living. The demons were on the warpath and exterminated all that stood in their way; the army carved a bloody path through the galaxy leaving only destruction and ruin in their wake.
Chris and his remaining brethren united in an attempt to push back the demon plight and destroy their leader, scattering the remnants of the horde to the wind. They failed. The Demon Lord, Malachai was too powerful for them to beat, even with their combined might, they still stood no chance against their deadly foe. With all hope lost, Chris's mentor and a dear friend used the remaining of his power to send Chris away, sparing him from a gruesome demise.
Chris crash-landed on a small farming village located on the northern part of the earth. The owner of the farm a kind elderly women named Elizabeth found the young deity and nursed him back to health. Unsure of who or where he was Chris stayed with the women and helped her run the farm as he gained his bearings in this new and strange world. Chris's time spent With Elizabeth was a time he could remember fondly.
It was Elizabeth who gave him the name Chris after she learned that he could not remember his old one. After a couple of years living with Elizabeth Chris finally left. Eager to discover more about himself and why can't remember anything about his past
CALL TO ACTION:
Desprate to learn more about himself Chris has set out on a journey of self discovery. And if he is in the area save a person or two.
---
CHARACTER BUILD
LINK TO V1 CHARACTER SHEET:
link
FIGHTING STYLE:
BRUTAL:
POWER
You start with +5 to your Energy Control skill.
IMPACT

Activate. At-Will
Effect. As an at-will action you can add an extra damage die to one attack during your turn.
Limit. Indefinite
LIMIT POWER:
DIVINITY
The Shinjin are the gods of this universe for a reason.
Prerequisite. Must be a Shinjin
Condition. You fall below half max HP.
Activate. At-Will
Effect. As an at-will action you negate 4 damage from every attack for the duration.
Duration. 2 turns
Limit. Once per battle.

V1 - MP REFUNDED:
12
V2 BUY MASTERIES:
Potential: Lv.2
Ability: Lv.1
Technique: Lv.1
DISTRIBUTE SKILL POINTS:
Fighting:15(5) = 20
Energy Control: 20(10): 30
Reflexes: 0
Resilience:20 = 20
P= 10
Racial:5
Brutally: 5
PICK TRAITS:


RESIST
Prerequisite. None
Activate. Passive
Effect. As a passive effect when hit with an attack you deal 2 direct damage for Super Attacks and 1 direct damage for Basic Attacks back at the attacker.
Limit. Indefinite
RUSH
Prerequisite. None
Activate. At-Will
Effect. As an at-will action you add Rush to one single-type Super Attack during your turn. Rush makes it so if the attack misses or is avoided, it deals direct damage equal to the lowest damage die rolled with the attack. It also inflicts its status effect if the chance roll would have been a success.
Limit. Indefinite
CRUSH
Prerequisite. None
Activate. None (Passive)
Effect. Scoring a critical hit with a Basic Attack gives the special status effect Crushed. While Crushed the target's defense is lowered by 15 for the duration.
Duration. 2 turns.
Limit.Indefinite

RESOLVE
Prerequisite. None
Activate. At-Will
Effect. As an at-will action you recover 1 ki per 1 point of toughness spent during your turn to reduce damage.
Limit. Max of 50 ki restored via this trait.
PICK TRANSFORMATION PERKS:
N/A
CREATE SUPER ATTACKS:
Atomic Slash
Chris channels Ki into his blade before swinging his sword and firing a wave of destructive energy.
Type.
Single
Activate.
Standard Action
Base Damage.
Rolls 2
Major Effect.
Piercing.
Minor Effect.
Sear.
Cost.
Cost 15 Ki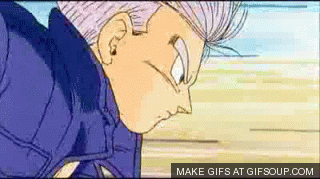 Delayed Strike
Chris charges forward and delivers a barrage of slashes to his opponent.
Type.
Barrage
Activate.
Standard Action
Base Damage.
Rolls 3
Major Effect.
Seeking.
Minor Effect.
N/A
Cost.
Cost 20 Ki
PICK TECHNIQUES:
Full Counter(Clash)
You unleash a vicious counter attack to ensure neither you or your foe gets away unharmed.
Type.
Defense
Activate.
Standard Action - Reactive
Effect.
As a standard action you negate half the damage from one Super Attack that would hit you (even a critical) during your turn and deal the other half as direct damage back to to the attacker.
Cost
. 20 ki
Limit.
Once per battle.
Ranks
. Rank 2 tech costs 15 ki. Rank 3 tech costs 10 ki.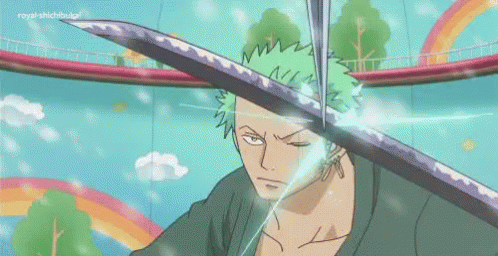 Parry(Deflect)

You deftly parry or knock aside an attack headed towards you.
Type.
Defense
Actvate.
Bonus Action - Reactive
Effect.
As a bonus action you negate half the damage from two attacks that hit you during your turn (even criticals.)
Cost.
20 ki
Limit.
Twice per battle.
Ranks.
Rank 2 tech costs 15 ki. Rank 3 tech costs 10 ki.
RANK SUPER ATTACKS/TECHNIQUES:
Atomic Slash:
Rank 1
Clash
: Rank 1
Deflect
: Rank 1
Delayed Strike
: Rank 1
V1 - ZENI GAINED:
190,000+20,000+22500 =232,500
BASES/FACILITIES RETAINED:
Mining Droid
DRAGONBALLS RETAINED:
N/A
ARTIFACT RETAINED:
N/A
BUY AND EQUIP:
BUY AND EQUIP:
Outfits:
Battle Armor 30,000
Accessory:
Ai Assistant 20,000
Non Battle Items
War Cruiser 60,000
Gravity Machine: 60,000
Dojo 40,000
V2 - MP REMAINING:
1
V2 - ZENI REMAINING:
20,500