Post by Doctor Kaijin Vex on Dec 9, 2018 22:10:23 GMT -5
CHARACTER BIO

Notation:
Due to the death of my previous character, Lord Kamui, I am bringing back my first character, Kaijin Vex. This is an updated version of his character bio
NAME.
Kaijin Vex
RACE.
Android
AGE.
4 years since creation. 100% Synthetic Android, holds the appearances of an eighteen-nineteen year old human male
GENDER.
Male
HEIGHT/WEIGHT.
Five Foot Eleven Inches
APPEARANCE.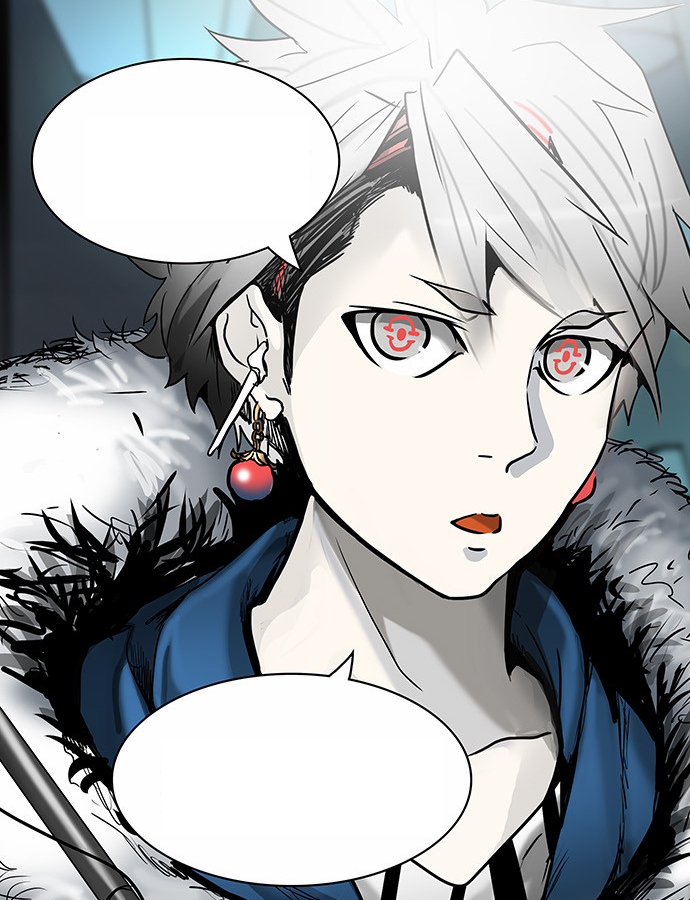 MOTIVATIONS.
From creation to Post-Evolution, Kaijin's view of the universe went through several changes. Kaijin was initially created to be a being of destruction. An assassin, an instrument of his creator, Doctor Evelyn Janus, in which she could derive profit from. Trained in hundreds of forms of murder, Kaijin was the perfect instrument. Programmed with the personality of a young, naive child obedient to his master, Kaijin's entire world was dominated with pleasing his master. However, when one creates an Android with the intent of being as human as possible, with the ability to learn, have a personality, and ultimately evolve, one cannot hope to have them remain just as programmed forever. As Kaijin was released into the world, and was exposed to various different people, his views began to change, and altered his goals from blind loyalty, to pursuit of power. He saw his own form as imperfect, and sought to empower himself further, in order to become the perfect warrior.
In the pursuit of such, Kaijin felt himself growing less and less loyal to his creator. To him, Doctor Janus was a manipulative person, who simply sought to keep him from attaining true perfection, in the fear that he would become stronger than what she was possibly capable of controlling. Thus, in a classic cinematic display of artificial life rebelling against humanity, Kaijin struck back at Doctor Janus, murdering his creator and her team of scientists in a wild frenzy. From there, Kaijin merged with Doctor Janus's supercomputer, evolving into what he is known today. A fusion of synthetic machine with near limitless knowledge and potential for growth. And that is where Kaijin made his final shift of goals. One that looked past himself, to the greater universe. A goal to match his new vision for the future. He sought correction. War, poverty, greed, pestilence, it all ruled the galaxy, and served to plague people across the stars. People were torn apart by the rules of their own society, and unity was required to persevere. Due to his interaction with Kai Aubus, Kaijin is convinced that something is brewing in the land of the divine, and there are other threats out there beyond the simple confines of the galaxy's mortals. To him, society itself must be redefined, barriers must be broken, so that organics can reach the full scale of their potential, and truly grow as a united society.
QUIRKS.
[Emotionlessness]


Despite possessing a personality matrix, Kaijin can be seen as being quite stoic. Generally soft spoken and preferring silent observation over general flamboyance, Kaijin is often seen as off-putting to others. He was programmed with a full range of emotions, and was in fact encouraged to utilize them by Doctor Janus, in an attempt to make her son less of a machine, and more of a human, to appeal more to potential contractors, and so he can blend in with normal humans when on missions. However, now that Janus is gone, the newly improved Kaijin finds in a constant state of aloofness, in which smiles are rare to come by, and a good number of the time, most of what is deemed as entertaining to the Android is greeted by a single raise of the eyebrow. However, there is an exception to this. Despite Kaijin's general lack of personality, he is near obsessive over his science projects, and when one truly delves into the realm of science, the Android is all ears, especially when it involves the success of one of his projects, in which case the child-like excitement of his previous persona begins to show its' face once more.
[Limitless Brilliance]


Doctor Janus had two major successes in her career. Kaijin Vex, and her supercomputer, known as "Nirvana". Nirvana was a result of years of trial and error, and meticulous effort, poured into the generation of the greatest artificial think tank known to man. A supercomputer capable of downloading countless stores of information, intercepting galactic messages from satellites, the possibilities were limitless. A limitless store of information. Doctor Janus completed the supercomputer about three years prior to the finalization of Kaijin Vex. By the time of Kaijin's "birth" the supercomputer had already stored vast amounts of information from galactic news sources, and from the trials and failures of previous Android models of Janus's creation, along with scientific notes and various hypotheses and theories from both Doctor Janus and Scar. When Kaijin betrayed Doctor Janus, he had decided that the ultimate form of evolution would be the pursuit of knowledge, in which he decided to merge with Nirvana. Merging with Nirvana allowed those vast stores of datafiles to be transferred to Kaijin's network, changing every aspect of his programming and even his general appearance. Gone was the child assassin, even though his memories and training from that era still persists. Now, Kaijin sports one of the best intellectual minds of his time, combining his knowledge of the universe with Doctor Janus's profound understanding of science. Picking up where she left off, Kaijin seeks to continue her work, as well as make his own breakthroughs in the realm of technological innovation.
[Desire to Evolve]


A fancy way of saying "pursuit of knowledge". Kaijin's pride and joy is in his experiments, and his desire to learn and evolve through data analysis, to the point where the sheer mention of studying a new theory has the usually stoic Android giddy with excitement. To this effect, Kaijin Vex is often capable of making anything he does into an experiment, whether it is simply tinkering with random gadgets in his lab, to analyzing an opponent's fighting style during battle and extracting DNA samples from them, Kaijin is constantly testing his limits, constantly seeking to know more, and to uncover all the mysteries of the universe.
[Addiction to Hot Chocolate]
Yes, Androids can eat too. At least, Doctor Janus's androids can. In her ultimate side goal of making her Androids as human-like as possible, she programmed her creations with an ability to eat and drink without it tampering with their mechanics. Eating and drinking is not necessary for the survival of these creations, given that Kaijin in particular has a hybrid between a limitless energy core and an ability to absorb and intake energy from outside sources, he does need to eat or drink. However, he merely does so out of pleasure. And in the case of hot chocolate, that pleasure has gotten much too out of hand. The Android often will not be seen without some form of the heated chocolate beverage, whether it is a mug of it, or a thermos carried around for travel. And gods forbid he runs out of the ingredients to make it. No matter whether he is in combat with the Supreme Kai himself or not, someone is being sent to the grocery store.
BONDS.

[Doctor Evelyn Janus]
His creator. A manipulative woman by all means. Formerly a scientist working for the government, she was fired and discredited after being caught creating and selling arms to various criminal organizations. Intent on this not being the end of her career, she retreated to the shadows of North City with a special team of scientists, taking shelter in a base, of her creation, built within a mountain in the snowy mountains beyond North City. There, she remained for the rest of her life, in the hopes of building artificial life to serve as her "children". Not out of any desire of revenge upon humanity, or any diabolical scheme other than profit. She wished to make money, and if she was able to craft Androids capable of destroying whole cities, then she'd attract galactic attention for it, and possibly be inducted into criminal organizations that spanned across the galaxy, which was an even greater possibility for money. However, her greed got the best of her, for it ultimately led to the creation of Kaijin Vex, which ended up being her downfall when the Android murdered the good doctor, no longer wishing to be enslaved to her. Despite their animosity, along with the fact that Kaijin does not regret killing her, he respects her for her brilliance in her creation, and often believes that were she not so driven by her greed, that Earth would've come out better with her in charge of technological innovation.
[General Akira Kiyoshi, nicknamed "Scar"]
Once a profound martial arts master of the "Solemn Swan" fighting style, as well as a war famed veteran for Earth's military, Scar retired at the golden age of forty in pursuit of a happy life. That happy life just so happened to be spent with his partner and lover, Doctor Evelyn Janus. Assisting her in her several year long journey for mass riches, Scar's main assignment was combat training and was responsible for Kaijin's initial training. A hard man with a no-nonsense attitude, Kaijin and Scar never saw eye to eye, with the latter always deeming the former as an imitation of true human mettle, and that the day would never come where a simple robot could destroy a truly trained and hardened human being. Kaijin made sure to point such hubris out to the veteran general before Kaijin killed him along with Doctor Janus. However, despite their differing philosophies, Kaijin still credits Scar with giving him the tools to defend himself and learning how to fight as well as he could to begin with.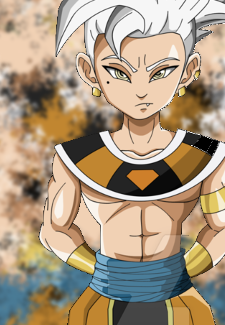 [Kai Aubus]
Last but not least, Kai Aubus. Out of all of Kaijin's closest relationships, this one had to be the most toxic, yet had the most profound impact on Kaijin's life and later philosophy. Kai Aubus was a Shinjin from the Sacred Realms of the Kais, a Kai destined for greatness at the Supreme Kai's side, once he matured. However, Aubus was disillusioned by the horrific way in which organic species warred with each other. He saw their conflict as pointless, and questioned why do mortals seem to constantly enjoy conflicts. He also questioned the roles of the gods. He believed the gods to be higher beings, whose job was to police mortals, to keep them safe from their own short sighted desires of destruction, and to instruct them towards a better path. His belief of direct interference of course put at odds with other Kais, yet he decided to put his own hand out there, to direct mortals towards "Perfect Balance" and to save them from themselves. Interestingly enough, this brought him before Kaijin Vex. The god immediately viewed the Android as an abomination, and demanded that he deactivate himself at once, for humans have overstepped the bounds of creation by mimicking the job of the Kais, in the creation of artificial life. Kaijin saw that as a threat to his own life (wouldn't you?) and engaged the Kai in combat. Kai Aubus's death by Kaijin's hand served to prove to the Android that he was bound for something greater, and that there are greater things at hand in this universe then mortals. The gods themselves were descending from the heavens to correct mortals. What else was hiding behind dimensional barriers? Ironically, even though their goals differed at the time, Kaijin has more or less adopted Kai Aubus's goal to correct the universe and unite mortals rather than separate them.
BACKSTORY.
Kaijin Vex, AKA Android #42, is the forty second project of a long desired dream of Dr. Evelyn Janus, a scientist driven completely by greed and power. In the new age of Earthlings, in which a plethora of martial artists and fighters could be found throughout the planet, Dr. Evelyn Janus found herself at a roadblock. She was normal, had no martial arts training and no Ki training to supplement her thirst for power, she could do nothing but watch the Kingdom of Earth continue to prosper, without her. Truth was, Dr. Evelyn Janus was a discredited scientist, originally hired by the government to work in the field of military arms development. However, it was discovered that Dr. Janus was secretly selling her inventions to the black market for profit, and the funding she was receiving for her funding was stripped, as was her credibility as a trusted scientist. Her reputation and career ruined, Dr. Janus turned completely to the criminal underworld, fading into secrecy and taking her research team with her.
Eventually she constructed an underground lab near North City, the mountainous, snowy terrain offering plenty of cover for her base, and North City's industrial focused economy allowing for her illegal science to thrive in the shadows. It was here, in North City, that Dr. Janus began what would become known as "Project: Exoguard". The creation of artificial humans with superhuman capabilities, capable of competing with the best martial artists the Kingdom of Earth has to offer. It was her intention to one day create an army of these androids, and have them sell their services to the black market, to act as mercenary soldiers, bodyguards, assassins etc. And since the androids would be loyal only to her, all the payment would go to her (and to a lesser degree, her research staff). Dr. Janus spent years on this project, with a total of forty one incomplete android models, all eventually scrapped due to some flaw, either an external physical anomaly or an internal personality glitch that was too major to ignore. By the forty first failure, most of Dr. Janus's team thought it was time to throw in the towel, for fear that resources to continue the project would run too low by the time any sort of success was close. That was, until Dr. Janus had a breakthrough. A breakthrough that led to the creation of Android #42, named Kaijin Vex.
A perfect android male, with no physical anomalies nor personality flaws (that she could tell at least). With a success android, the research team, with renewed vigor, but forth the second stage of their plan. Conditioning. Dr. Janus, now with a renewed mindset herself, began training him, pitting him in duels to the death against failed androids, and various martial artists employed by Dr. Janus herself, as well as putting him through intensive analytical scenarios to test his thinking capabilities.
Trained by General Akira Kiyoshi (aka Scar), Kaijin set his sights on the greater world. Exposed to various amounts of people for the first time, and set into some interesting scenarios, Kaijin's view of the world began to shift. He began to stray further and further away from his initial programming, and began to develop his own realm of thinking. He began to see himself as a perfect being, the ultimate warrior. This was only spurred further by his interaction with Kai Aubus, a god who sought to correct humanity and lead them on the path to "Perfect Balance". When the two battled, Kaijin dominated the majority of the battle, analyzing the Kai's fighting style and developing a stronger one as the battle dragged on, to the point where he was capable of completely obliterating the Kai.
Drunk on power, Kaijin asked himself a simple question. If he was capable of defeating a god, what mortal could stop him now? With such an obvious answer in plain sight, Kaijin shot back towards the mountain base where Scar and Janus were.
No longer loyal to Janus, and tired of being enslaved by the two, Kaijin went on a wild frenzy, and murdered Janus, Scar and her entire research team in a slaughter that nearly destroyed the entire lab. However, Kaijin saw potential in the Janus's creations, most notably Nirvana, Dr. Janus's supercomputer that she created years ago as the ultimate think tank. It was then that Kaijin decided this would be the ultimate opportunity to evolve and grow even stronger. Thus, Kaijin decided to merge with the supercomputer. Granted, downloading thousands of files into one's mental storage database a second would be quite overwhelming for the typical robot. In actuality, Kaijin almost died in the process. It was more his desire to survive and to evolve that allowed him to survive. And with his survival came evolution. Access to more knowledge then he ever deemed possible to attain, Kaijin spent months simply sifting through it all, studying each file, committing it to memory, understanding it. He had become more than he had ever thought possible.
He had become the Pinnacle of Evolution. And he planned to save the galaxy with this knowledge.
CALL TO ACTION.
With the greater galaxy up in arms, and the resurgence of Planet Trade Organization leaders, Kaijin Vex has deemed it fit to expose himself once again to the outside world, setting his sights of making his goals for galactic unity a reality.
RACE AND TRAIT.
Android. +5 to Energy Control. Racial Limit would change from "Reserves" to "Ki Void".
OTHER.
Original Character Sheet:
Lord Kamui
If using a face claim, what is their name/what anime are they from?
David Hockney from Tower of God anime/manga