Post by Hoax on Aug 27, 2018 21:52:07 GMT -5
CHARACTER BIO
NAME:
Hoax
RACE:
Xeno (+5 ec)
AGE:
Thirty-three
GENDER:
Male
HEIGHT/WEIGHT:
4'05" ft. 67.8 lbs
APPEARANCE:
A pink, bipedal creature short in stature. He's coated in pink fur. His ears are round and large and his eyes black, nigh bead-like. He has a large black nose overall looks relatively "koala-like" with hands and feet with the same amount of digits an Earth koala possesses, but with more human-like shape and proportions.
Picture
MOTIVATIONS:
Hoax wanted to be in the Galactic Patrol - however, he has essentially achieved such as well as captured the infamous escapee of his planet as well. He always did wish to exercise his psionic abilities and has found the justification to do so - but now he has found a new interest. Q.T. Energy.
QUIRKS:
An intelligible,short-pink koala-esque being. Despite this, he has a brand of animalistic shamelessness about him when it comes to various, albeit specific things. His journey has resulted in a more sarcastic nature, one steeped in the beginnings of a deep darkness.
BONDS:
His parents, Honey and Ajax. The cat-ish koalajin, Topaz, was a childhood friend and a recent friend he met on Earth, an anthropomorphic Earthling, a humanoid sheep, Wilson. Also, the koalajin he is searching for and has psychically spoken to, Xaoh, who is more an enemy than not.
BACKSTORY:
A tragically feral Kuhn-seijin escaped its home planet Kuhn during a family vacation. This is where Hoax comes in. Hoax, the son of Ajax and Honey, was an annoying specimen of his species. He was a little too spirited growing up; too rambunctious with an attention that proved difficult to hold unless whatever it was that hoped to hold it was at least of interest to him. When it was time to secure a job, he tried for the Galactic Patrol. He failed his interview hard. He seemed a little too… intense and, of course, inexperienced.
Hoax latched onto that last part.
That missing Kuhn-seijin was still on Earth. If he captured him - well, Hoax assumed that would become experienced enough for his pursuits. Then he could finally be justified to hit things. So, Hoax borrowed his parents spaceship and crashed it while landing on Earth. After that, he lost his parents' aid - at least until he comes up with the funds to buy a ship to replace the one he destroyed.
In time, Hoax apprehended his target, It was with the aid of a warrior from Earth known as Marku. However, the fuel to Xoah's feral behaviour escaped him as a horrendously dark ki during the trip back to return him to his home planet. The reasoning for the dark and violent Kuhn-seijin was, unbeknownst to Hoax, a union between demon and Kuhn-seijin. An escape attempt resulted in Hoax being exposed to and steeped in, essentially, demonic ki - enough to corrupt his very being; but with another's aid, he was restrained once more and taken back to Kuhn. Hoax, however, finds himself with a transfigured physique and never having been entirely pure, struggles against a darker nature.
CALL TO ACTION:
What brought Hoax into the bombastic black void that is the universe? It was the pursuit of the escaped Kuhn-seijin, Xoah; but with his capture and introduction to the warrior Marku, it seems Hoax has found more potential and purpose for himself.
---
CHARACTER BUILD
LINK TO V1 CHARACTER SHEET:
docs.google.com/spreadsheets/d/1GHmGhqRz9cOhADBkeoy6ykAaboOSImUnDGY8ngpYVv4/edit#gid=1413931555
FIGHTING STYLE:
Brutal
V1 - MP REFUNDED:
46
V2 BUY MASTERIES:
Potential: 9
Ability: 0
Technique: 0
DISTRIBUTE SKILL POINTS:
Fighting: 35
Energy Control: 30
Reflexes: 40
Resilience: 00
PICK TRAITS:
n/a
PICK TRANSFORMATION PERKS:
n/a
CREATE SUPER ATTACKS:
Omoikkiri Dodonpa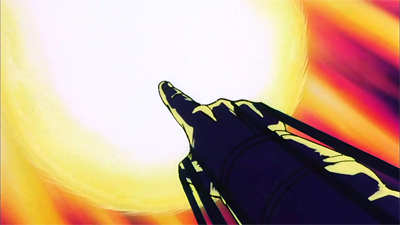 This is a special Finger Beam originally used by Mercenary Tao as well as the members of the Crane School; a superheated beam of energy fired through a single, extended finger. Hoax acquired it through teaching of the Crane School. This version is a charged version of the original.
Type.
Barrage
Activate.
Standard Action
Base Damage.
3 damage dice
Major Effect.
Charging
Cost.
Costs 20 ki at Rank 1, 15 ki at Rank 2, and 10 ki at Rank 3.
PICK TECHNIQUES: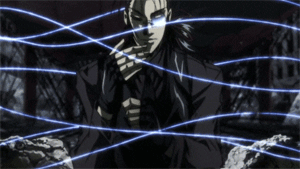 PSYCHO THREAD
Hoax uses biokinetics to rapidly grow thin threads a fur from his furry body, fortified via ki and utilizes psychokinesis to manipulate the threads he conjures for the purpose of binding targets.
Type.
Utility
Activate.
Bonus Action
Effect.
As a bonus action have a 70% chance to inflict the Immobilize status on your target. The max chance to inflict with any effect is 95%.
Cost.
5 ki.
Limit.
Twice per battle.
Ranks.
Rank 2 is 80% chance to Immobilize. Rank 3 upon infliction the target takes 2 stacks of Immobilize.
Learn.
After learning this tech, Psychic Powers no longer takes a slot.
RANK SUPER ATTACKS/TECHNIQUES:V1 - ZENI GAINED:
262,500
BASES/FACILITIES RETAINED:
Mining Drones, Dojo
DRAGONBALLS RETAINED:
Seven Star Dragon Ball, Four Star Dragon Ball
ARTIFACT RETAINED:
n/a
BUY AND EQUIP:
Dampening Field, Senzu Bean, Weighted Clothing, Kai Weights, War Cruiser
V2 - MP REMAINING:
1
V2 - ZENI REMAINING:
102,500