Post by Atreus on Jul 28, 2018 18:32:46 GMT -5
CHARACTER BIO
NAME:
Atreus
RACE:
Xeno
AGE:
21
GENDER:
Male
HEIGHT/WEIGHT:
6'6", 215 lbs
APPEARANCE:
Atreus is tall, standing at six and a half feet. He is handsome, albeit with atypical facial features. His bone structure is sharper and more angular than most humanoids. Most striking are his eyes, which are a bright, almost glowing blue, a sure sign of something strange about him. When at rest, Atreus wears common Earthling clothing. In battle, he typically wears a sleeveless white gi with kung fu shoes. Atreus nearly always wears some type of sunglasses to hide his eyes. His hair is stick straight, and he normally keeps it fairly short and parted on the left. He shaves every day but nearly always seems to have a five o'clock shadow.
Face Claim; Kenichi Shirahama
MOTIVATIONS:
Atreus has many motivations, but one is truly key to his character. He'll often say to himself, "I want to be good". Atreus has dark, violent impulses, almost as if an alien influence clouds his mind during battle and urges him to vile deeds. He resists these impulses, but it is not easy. Atreus recognizes that he has greater strength than common men, and was taught (and truly believes) that he should use this strength in service to them rather than himself.
Atreus also possesses that passion that drives many skilled martial artists; he wants to see just how strong he can become, and test himself against the best warriors he can find. His honest, simple thrill in contests of martial skill is marred by the desire to use his strength to dominate and fight until all of his foes have fallen before him.
One of the most pressing current motivation Atreus has is to find out what has happened to his master Zakael, who was defeated and captured by an entity unknown to Atreus.
Of late, however, Atreus has found himself embroiled in conflicts of galactic proportions. He finds himself thrust into the role of one of the leaders of the Valkyries, an organization that he has in large part funded. He takes this role seriously and fights to free whoever he can from the oppressive yoke of the Galactic Empire.
QUIRKS:
As mentioned above, Atreus suffers from a severe battle-lust. As a child he would get into fights for no reason, and hurt others and himself badly, giving over reason to the thrill of the battle. Time, training and meditation have helped to temper that, giving Atreus the self-control to push aside his baser instincts.
Atreus loves animals of all types, and the more dangerous they are, the more he finds them adorable. At times he finds civilization a little claustrophobic, so he'll seek out some still-untamed patch of wilderness and wrestle with some wolves until they accept him for a time.
When relaxing among modern society, Atreus seeks distraction. He's an avid reader, but his guilty pleasure happens to be trashy romance novels. He has a lovely tenor singing voice, something he doesn't often share and usually surprises those that hear it.
Atreus is a particularly talented cook. When he invites someone to his home and he prepares food for them, it's a sign of how much he cares about them.
Atreus is also a bit of a foodie. He loves fine alcohol and food and seeks these things out whenever he can.
BONDS:
Zakael- Atreus' first martial arts master. Zakael found Atreus when the young man was twelve years old, getting into fights. Zakael trained Atreus, giving him direction, purpose, and peace. Zakael always appeared as human, but unbeknownst to Atreus, Zakael was a member of the Shinjin race in disguise, who was grooming Atreus as a warrior against the Demons.
Tetsuo- A mysterious monk, Tetsuo contacted Atreus after Zakael disappeared. Tetsuo was friends with Zakael, but has yet to fully explain their relationship. He has helped to train Atreus, who suspects that Tetsuo knows much more about the history of Earth and the Z-Fighters, and what has happened with Zakael, then the man is letting on.
Cinder- A demon, one who has plagued mankind for millenia. Originally an ally of the Shinjin, when some members of humanity ascended to great levels of power, Cinder began to interfere with them. She has been known to many human civilizations throughout the ages, under many names. Cinder traditionally preferred to act as a subtle manipulator, but possesses great power of her own. Recently, Cinder defeated Zakael, capturing him for some dark purpose that only she understands.
Sly
- A bounty hunter that got turned into a raccoon, Atreus and Sly met during Atreus' brief tenure with the Crusher Corps. He and Sly bonded over their love of fine booze and their immense talent, which had a tendency to be isolating. Atreus does worry that Sly's true mercenary nature will cause them to come to blows at some point... though hopefully, the best man would win, and buy the loser a beer.
Cam
- Another member of the Crusher Corps and one that Atreus hit it off with rather well. Atreus respects Cam's skill, and his drive to do what is necessary to free his people from oppression. In Cam, Atreus sees a potential leader for the Crusher Corps, and a potential ally against the Empire... though Atreus will certainly have to be careful how he navigates
that
particular minefield.
Cub
- Atreus' first real friend. Cub and Atreus met and shared adventures and trained together. Cub was eventually taken by the same mysterious entity that claimed Atreus' master, in an attempt to isolate Atreus and deprive him of allies. Cub was eventually able to break free of his prison, but time had flown differently there; Cub was decades older than the teenager he had been. Still, the two have resumed their friendship and fight together once more.
Audrey
- A powerful Android in service of the Kingdom of Earth, ordered to befriend Atreus to keep tabs on him. Despite being merely a mission, true friendship and camaraderie are blooming between the two. Audrey is a fellow Valkyrie; she and Atreus, in their guises of Freyja and Heimdall, answer only to Odin. Audrey is in charge of asymmetrical warfare and Atreus trusts her implicitly.
Cipher
- A Saiyan with a lot of potential, and the first person to ever really beat the hell out of Atreus. Atreus developed a respect for the fighter when they dueled in a tournament, and his resounding defeat at her hands inspired him to push himself harder than ever before. Cipher has similarly joined the Valkyries, and an almost sibling-like level of good natured teasing has grown between the two. Atreus is always happy to share a beer and watch a fight with Cipher.
Colonel Pricota
- The enigmatic leader of the Valkyries. Atreus can tell that Murowski, as he knows her, is hiding many things... but she's a skilled operative for the military. Atreus does not begrudge her her secrets, but hopes to get her to trust him enough to let him share the burden. Atreus knows her quality; they all served admirably during the battle of Planet Pepper, and Atreus is proud to have Odin as a leader.
Liang Bai
- Atreus has complicated feelings for Liang Bai. They have both had far from a normal upbringing, and the two can be quite awkward around another, mostly because they have a mutual crush that can be seen from a mile away. Atreus is reserved about acting on it; he has been acting as a mentor towards the formerly blind monk, and takes his role seriously. He does not wish to abuse her trust in any way, but it's likely just a matter of time until his feelings grow too strong to continue to ignore.
BACKSTORY:
From the time that they etched carvings into cave walls with stone blades by firelight, humankind has looked to the cosmos for guidance. They have looked to the gods. What they did not understand, at the time, was the structure of the cosmos, or that some men and women could harness their own innate spiritual energy and achieve a level of power that primitive humans associated with the divine.
Over the course of human history, some groups of ki-users became worshiped by others, creating legends that have persisted even to this day. What is not remembered is that some members of some of those would-be pantheons gained so much power that they came close to developing godly ki. When they did, however, the malevolent and vastly powerful demon known as Cinder inevitably began to interfere. Often, she would pose as one of them, cunningly hiding her own true power and motivations and subtly moving against these groups from within, often guiding them to ruin without having to battle a single one of them.
One of these ancient groups of would-be deities became powerful enough to attract the attention of the Tuffles. Intrigued by the power gained by what was considered an inferior race, and impressed by the versatility of humanity, the Tuffles quietly performed genetic experiments, using their advanced technology to secretly splice their DNA into these ki users. The effect would not be immediately noticeable, but any children would not be entirely human; they would look human, and be able to breed with them, but they would be
other.
Stronger. Quicker to gain power and capable of loftier deeds than a baseline human.
The most powerful warrior of this group of ki users had a son, one he named Arsaphes. The boy was a prodigy, and he displayed vast power from an early age. His birth and his strength clearly marked a new era, one where Arsaphes would use his strength to unite the world and usher them into a glorious new age.
At least, that would have been the case if Cinder had not infiltrated that group, waiting for just such a moment.
Cinder manipulated Arsaphes, infecting him with a savage bloodlust that so maddened the young man that he slaughtered his own wife and children. Arsaphes' father, who's name is lost to time, met him in battle, his allies at his side, hoping to restrain Atreus and cure him of his madness.
He did not reckon on how far gone Arsaphes' mind was.
Arsaphes tore through the people that had once been his friends, and only a final, desperate attack at the cost of his own life energy allowed his father to bring him down.
Energy, however, cannot be created or destroyed...it can only be changed, and sometimes a wish can come true. As Arsaphes' father lay mortally wounded, the truth revealed to him and his son dead by his own hand, he breathed one last desire; that Arsaphes have another chance, free of Cinder.
This wish would come true, thousands of years later, in Atreus. Atreus was born to an unassuming couple, scientists for Capsule Corporation. He was well cared and provided for, but as Atreus grew, it was clear that the boy had none of his parents intellectual proclivities; no, he was a fighter. Every time he fights, he feels a terrible battle-lust; at first he merely wanted to keep fighting, but as he grew older, it became a full-blown desire to kill all before him. Luckily, when he was a teenager, a martial arts master named Zakael found him, and taught him how to find inner peace and channel that impulse into righteous action.
One day, shortly after turning twenty, Atreus went to Zakael's home; he was Zakael's only student, and the two trained together on a quiet mountain. Arriving, he saw that Zakael's humble dwelling had been destroyed. Alarmed, Atreus looked around trying to find Zakael, but could find no trace of his master. The building and surrounding area had clearly seen a terrible battle, but Atreus could find no body, nor could he sense his master anywhere. He has taken to fighting in small tournaments to support himself, and spends all of his spare time training to become stronger and attempt to find his missing master. Tetsuo, a monk (part of a mysterious order of martial artists) and friend of Zakael's, sought out Atreus, offering to continue to train him and help as best he can.
Atreus reached new heights of power during his training with Tetsuo, and won powerful new allies. He eventually took to the stars in his quest for more power, and when he did, he came across the oppression of the newly-formed Galactic Empire. Learning that the Empire was planning on slaughtering refugees from their regime, and former members of the now defunct Galactic Patrol, Atreus joined forces with Audrey, Murowski, and Caffey. The four of them knew that, though they were successful, the refugees would need leadership, and the galaxy needed hope against this new Empire. They decided to form the Valkyries, taking up costumed identities to protect themselves in their private life. Atreus and the others drafter Liang Bai and Cipher to serve as leaders of the Valkyrie and lead the fight against the Empire.
CALL TO ACTION:
Zakael's defeat and abduction have driven Atreus to leave his regular, comfortable life. In the process of this, Atreus has come across others that needed his help and found a deeper, more altruistic purpose. He still hopes to rescue his master, but has taken the mantle of a champion of justice and a force for good in the galaxy.
---
CHARACTER BUILD
LINK TO V1 CHARACTER SHEET:
Here
LINK TO V2 CHARACTER SHEET:
HERE
FIGHTING STYLE:
Reserved
V1 - MP REFUNDED:
207
V2 BUY MASTERIES:
Potential: Level 10 (55 MP)
Ability: Level 5 (40 MP)
Technique: Level 5 (40 MP)
MP Spent- 135
DISTRIBUTE SKILL POINTS:
Fighting: 40
Energy Control: 20
Reflexes: 40
Resilience: 10
PICK TRAITS:
Alacrity, Assault, Blitz, Blur, Talented
PICK TRANSFORMATION PERKS:
Ferocious, Heightened
CREATE SUPER ATTACKS:
Ragnarök (Rank 3 Signature)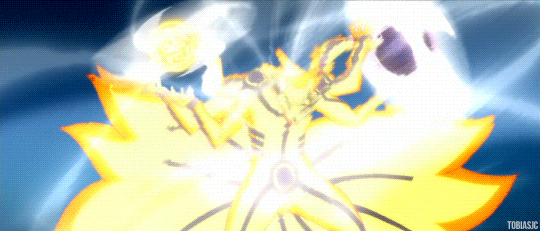 Atreus supercondenses two orbs of ki that rotate so quickly, they create a thin, razor sharp blade of air around them, allowing them to slice, grind and destroy anything they come into contact with.
Type.
Barrage
Activate.
Standard Action
Base Damage.
3 Damage Dice
Major Effect.
Charging
Minor Effect.
None
Cost.
Rank 1 costs 20 ki, rank 2 costs 15 and rank 3 costs 10.
PICK TECHNIQUES:
After Image (Wish), Barrier, Clash, Deflect, Eight Arms, Energy Shield, Kiai, Solar Flare, Wild Sense, Instant Transmission (Legendary), Dead Zone (Wish)
RANK SUPER ATTACKS/TECHNIQUES:
All techs to rank 3; total MP spent = 52
V1 - ZENI GAINED:
600,000 (including starting 20k and bounty/master bounty pass), Dragon Ball radar in possession
BASES/FACILITIES RETAINED:
Arena, Dojo, Fortress, Freighter, Gravity Machine, Magic Vault, Medical Machine, Mining Drones, Planet Deed (Valhalla), Portal, War Cruiser
DRAGONBALLS RETAINED:
4 Star, 5 Star
ARTIFACT RETAINED:
Flying Nimbus
BUY AND EQUIP:
Weighted Clothing (30,000, Outfit slot), Senzu Bean (15,000, Gear slot), Trinket (15,000, Gear slot), Kai Weights (0 Zeni, Wish), Convoy (35,000)
V2 - MP REMAINING:
20
V2 - ZENI REMAINING:
515,000