Post by Legume on Oct 14, 2017 7:52:58 GMT -5
NEW CRANE SCHOOL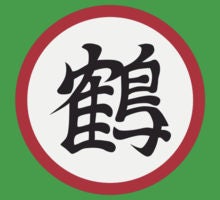 The New Crane School is a continuation of the martial arts school founded by Master Shen over five hundred years ago, and it has grown a number of powerful fighters over the centuries under it's goal of preparing Earth for the dark times ahead.
Current Leader:
None (vacant)
Description of government:
Martial order of monks and fighters. As there is no Grand Master, the School is run by an assembly of masters who decide the day-to-day governance of the school. Most of it's members are either able to live off the land or have jobs within civilization.
Home:
Earth
List of Owned Planets:
None
Society:
The New Crane School was built to be not as reclusive and negative as the original Crane School, but it still retains large elements of isolation. Contemplation and calming your mind via spending time alone are considered to be one of the most positive values. The school itself is built around ki control and mastering it, and the absolute majority of students are adept at it. There is still a stigma around Crane School members, carried over from Master Shen's actions, but most of it has already faded away, and the students can proudly wear the kanji on their backs.
History:
Tien, once a member of the Z-Fighters and one of the strongest Earthlings alive, created the New Crane School in his advanced age. He focused on a far more positive and inclusive attitude than the former organization founded by Master Shen. He wanted to teach as many humans as possible to use their ki, fearing that Earth would be left helpless after he and the rest of the Z-Fighters passed away. Five hundred years ago, the New Crane School remains, and it's students are an important part of Earth's defense against foreign threats.
DIPLOMACYKingdom of Earth
-
Allied
---
FACTION POSITIONS
The New Crane School does not accept any random mook off the street - entrance exams and training are tough and hard to endure for even ki adept fighters. Training up to the rank of Master is even harder, but if you manage to get there, you can safely call yourself an expert in the Crane Style.
Student
One way or another, you have been accepted into the New Crane School. You are expected to follow the ideals of the martial art as quickly as possible and show talent in ki control if you want to stay on the course.
Master
You have risen to the prestigious position of teacher within the New Crane School. You are supposed to live and breath its ideals. You also are responsible for teaching and guiding other students.
Grand Master
There has not been a Grand Master since Tien. In this role, you would help guide and shape the direction of the entire school. Your job would be to pass on your secrets to the other Masters and protect those that have come to learn under your banner.