Post by doctorgrey on Oct 2, 2018 17:50:00 GMT -5
CHARACTER BIO
NAME:
Doctor Nikolas "Nick" Grey
RACE:
Mutated Human (Bio-Android/Human Hybrid) (Bio-Android Dominant)
AGE:
86 (But due his mutated DNA he is physically 35 year old)
GENDER:
Male
HEIGHT/WEIGHT:
Unknown
APPEARANCE: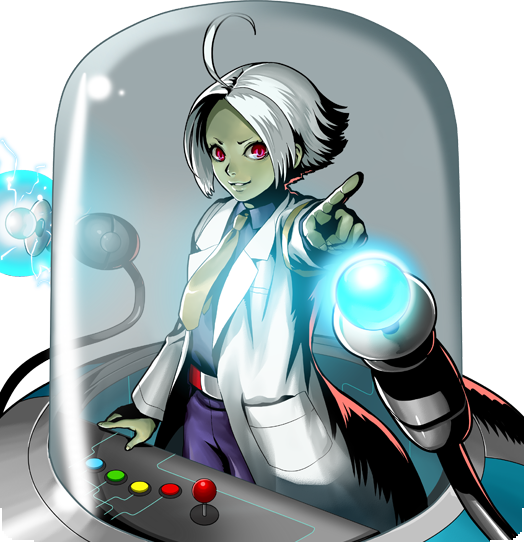 MOTIVATIONS:
He wants to know all there is to know in the universe. He is tired of living on Earth who he believes to still be behind compared to the technological advances of many other species out there in the universe. Especially after witnessing the destruction the Freeza Force started with East City. So he shall leave Earth behind and join the Galactic Empire. And he is gonna kill anyone in his way to achieve his goals.
QUIRKS:

High IQ, Even Larger Ego: He thinks of himself as very high above a lot of people he views as intellectually inferior. He believes intelligence is more important then being physically strong and power. And he yearns to prove that.
I Will Make it Just to Spite You: Instead of making himself into a powerful being capable of destroying planets he prefers to make mechas and other things to do the job for him. But mostly to prove that he can make something as powerful to destroy most of the god like beings that there are around the universe.
This Will Hurt a Lot: He really likes to experiment on people. Whether it's creating some new abomination or testing how strong they are to collect the battle data to improve on his technology to make something that could actually kill them.

Alien Fanatic: He views aliens as better then humans and is very obsessed with them. Not just the technology they can make but is also fascinated by their different biology. And is also interested in the different cultures each alien race has. Even the war mongering Saiyans he can respect due to their dense molecular structure they developed on their high gravity planet.

BONDS:
Capsule Corp: At first he worked for Parasol Incorporated he worked for Capsule Corp. However he felt that his time and intellect is being wasted. And that they are too unwilling to take big risks to further the progress of technology.

Parasol Incorporated: A scientific company and rival to Capsule Corp. He used to be the lead scientist in the secret biological engineering division. That is until an experiment with an alien parasite went wrong and killed all of the people there except Doctor Grey who escaped. Due to the lack of safety protocols and the ineptitude of the rest of scientific staff there Doctor Grey left that corporation and found work for the Neo Red Ribbon Army.

Neo Red Ribbon Army: He then becomes the lead scientist of the Neo Red Ribbon Army during which he finds the strange alien meteorite that mutates him. He sometimes likes to experiment with some of the soldiers who he tells them are

Morton the Martian: A nervous Martian found in suspended animation in a crashed Martian Spaceship. He made Morton his assistant in helping him with his scientific endeavors. He is one of the few people Dr. Grey refuses to experiment on. Mostly cause he finds Morton to be cute in an odd way.

BACKSTORY: An expert at all aspects of science. Technology, programming, chemistry, physics, biology, engineering, etc. While working for Capsule Corp and being frustrated at having to be stuck developing new Dyno-Caps he witnesses Lord Snow of the Freeza Force' attack on West City and the plant monster they created. This made him very interested in the potential of things aliens can create with their knowledge and technology. And starts to think that they could make something even stronger then anything Earthlings have created. Even Dr. Hani and his robots. Or Regent Stone's rogue creation the Bio-Android Orion. And leaves the Capsule Corp to find work that would help him learn more about aliens.
When working for the Neo Red Ribbon Army he came across an alien meteor that emitted a strange energy that mutated his DNA and gave him green skin, red eyes, aged him backwards to a young man, slightly enhanced durability and speed, and an even greater intellect and memory than he had before. Soon he came across the crashed Martian spaceship and Morton, a Martian that was within it. After making Morton his new assistant he starts to work on rebuilding the Martian spaceship so he can leave Earth and take his research to the stars.

CALL TO ACTION:
The Neo Red Ribbon Army is sick of Dr. Grey's experiments and his obsession with aliens. Especially cause he has been so busy focusing on rebuilding that alien spaceship that he hasn't been building anything for them. All the soldiers in the secret lab he was stationed at tried to kill him but after turning the defense systems on them and using new inventions he made against them he manages to kill most of them and those he didn't he ends up experimenting on.

---
STARTING BUILD
FIGHTING STYLE:
Analytical
SKILL POINTS:
FIGHTING (Accuracy): 20
ENERGY CONTROL (Damage): 20
REFLEXES (Defense): 15
RESILIENCE (HP): 10 (10 Resilience points chosen with Bio Android)
TECHNIQUES:

Ring Laser
Fires a ring made out of energy that once hits and opponent can bind them in them to slow them down.
Type. Single
Activate. Standard Action
Base Damage. 2d8
Major Effect. Charging
Minor Effect. Immobilize
Cost. 15 Ki

Freeze Ray (Freeze Utility Technique)
Flamethrower (Fire Breath Utility Technique)

EQUIPMENT:

(Accessory) AI Assistant: 20,000 Zeni

(Gear) Flash Bomb: 10,000 Zeni

---
MISC.
If using a face claim, what is their name/what anime are they from? The Professor from the Metal Slug Attack mobile game.
Where did you find our site? I am
Will O. Wisp
's alt.